Welcome to the enchanting world of 43 Dreamy Sketches. If life sometimes feels like a monotonous march through the mundane, worry not, for we're about to embark on a whimsical journey of relaxing drawing ideas that will tickle your funny bone, spark your imagination, and leave you grinning from ear to ear.
Want even more drawing ideas? Why not try 30 Easy Drawing Ideas from Calm to Crazy Days? Or learn how to draw a perfect rose if you love flowers.
Draw like a PRO in 30 Days
Tips For Drawing 43 Dreamy Sketches to Whisk Your Worries Away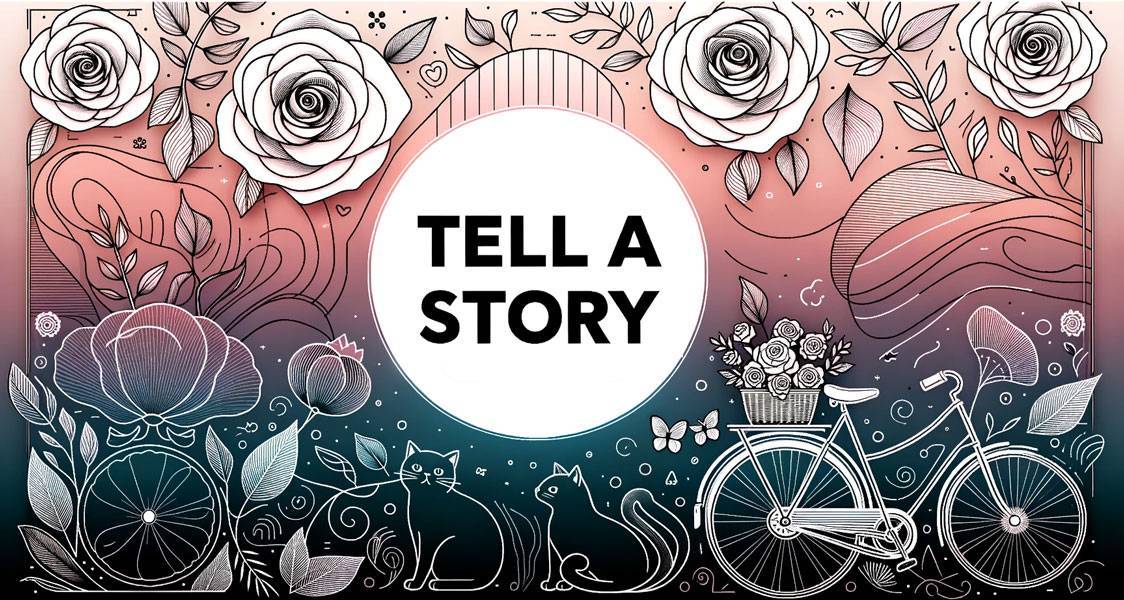 Creating dreamy sketches that capture whimsy and evoke emotions can be a delightful and rewarding artistic endeavor. Here are some tips to help you draw 43 dreamy sketches that brush your worries away like a whisk of whimsy similar to those from Full Bloom Club's article:
1. Tell a Story
Think about the story or emotion you want to convey in your sketch. Every drawing can tell a story, even if it's a whimsical one. Dreamy sketches are all about capturing a sense of wonder and delight, so let your imagination run wild and have fun!
2. Use Soft Lines
Dreamy sketches often have soft, flowing lines. Avoid sharp, harsh edges and opt for gentle, curving lines instead.
3. Focus on Details
Pay attention to the small details that make your subject unique. These details can add character and charm to your sketch.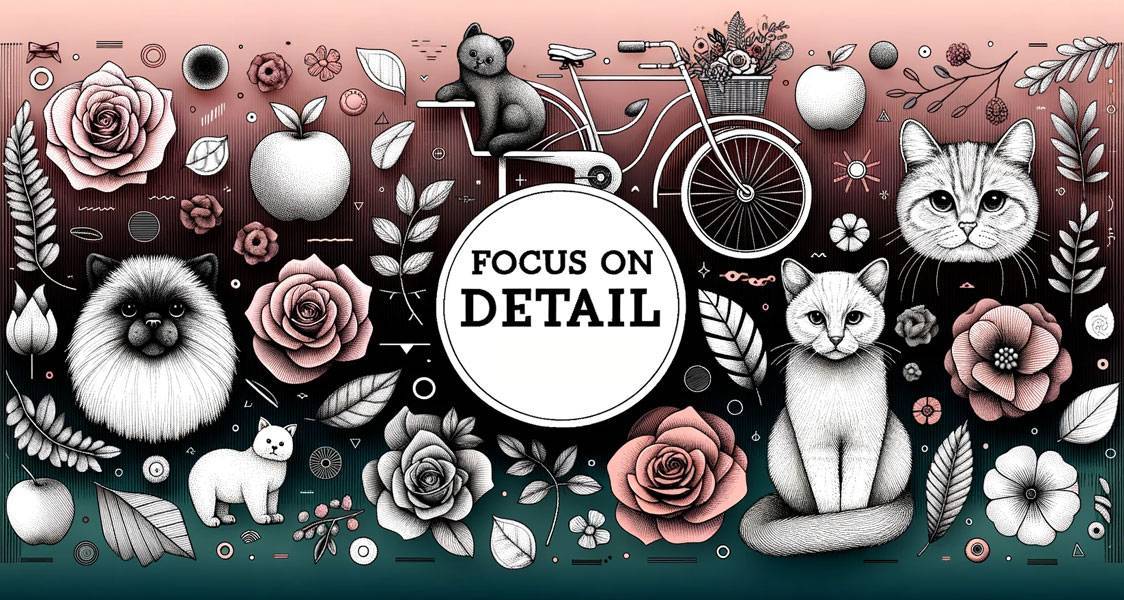 4. Add Texture
Experiment with different techniques to create texture in your sketches. Crosshatching, stippling, and smudging can add interesting textures to your drawings.
43 Dreamy & Relaxing Sketches
If you're ready to trade your worries for wittiness and your stress for a splash of silliness, hop aboard this rollercoaster of hilarity. Whether you're an aspiring artist or simply someone in need of a good laugh, these dreamy sketches are here to whisk you away into a world where joy and imagination reign supreme.
1. Curious Fat Cat with Balloon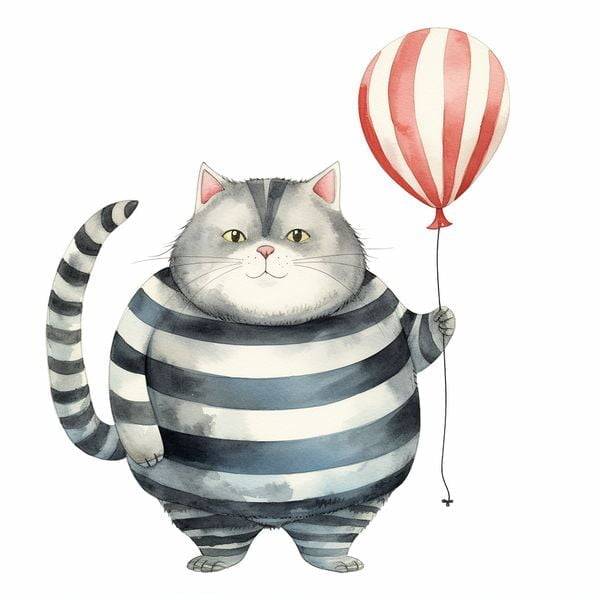 Picture a pudgy feline, wide-eyed and floating gracefully with a polka-dotted balloon. This dreamy sketch captures the whimsy of curiosity, with whiskers aflutter like feathers. It's like watching your worries drift away on the breeze with this relaxing drawing, leaving you chuckling at the sheer charm of a curious cat's balloon adventure.
Learn to draw absolutely adorable characters step by step
2. Peculiar Penguin with a Polka-dot Party Hat
Imagine a penguin in a polka-dot party hat, its beak adorably askew, celebrating life's charming quirks. A relaxing drawing idea that captures the whimsy of embracing uniqueness, like a joyous gathering where worries fade into laughter, and you join the dance of the penguin's delightful peculiarity
3. Sewing Machine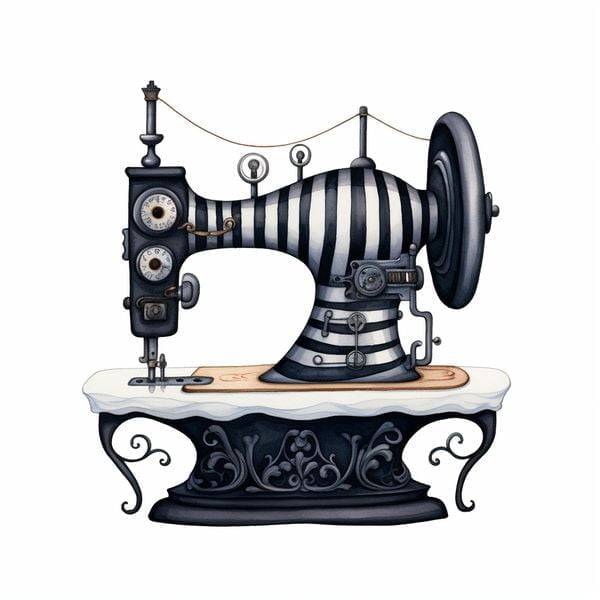 A sketch of a whimsical sewing machine, its needle dancing with grace and threads twisting like ribbons in the wind. This dreamy depiction sews together nostalgia and creativity. It's like finding solace in the soothing hum of a sewing machine, where worries unravel into threads of inspiration.
4. Silly Sausage Dog with Spaghetti Scarf
Visualize a sausage dog wearing a scarf made of spaghetti, a deliciously hilarious sight. This sketch blends doggy cuteness with culinary comedy, as if dogs and pasta had a playful party. It's like stepping into a world where even dogs enjoy silliness, twirling worries away with noodles, leaving you in stitches of laughter.
Draw like a PRO in 30 Days
5. Singing Teacup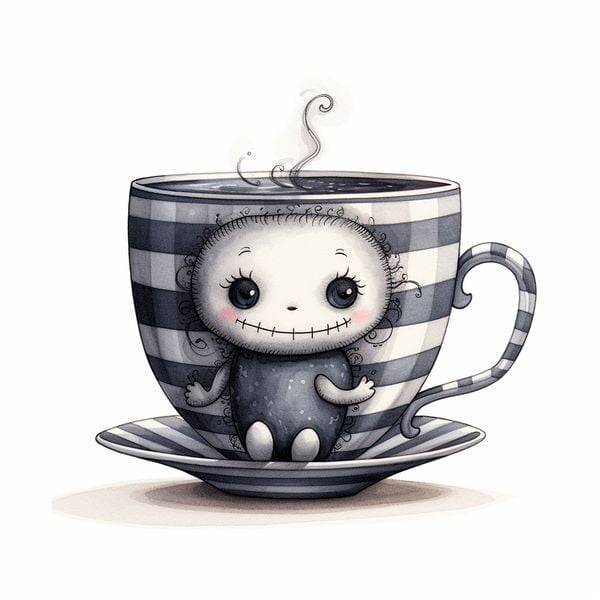 Imagine a teacup belting out a melodious tune, steam spiraling like musical notes. This dreamy sketch harmonizes warmth and whimsy. It's akin to sipping your favorite tea, where worries dissolve in each delightful sip, and your heart dances to the serenade of a singing teacup.
6. Merry Mailbox with a Mailbag Mustache
Imagine a merry mailbox sporting a mustache made of mailbags, a whimsical postal twist. This sketch embodies the joy of heartfelt messages, like finding a surprise letter from a friend, turning worries into smiles as cheerful as the mailbox itself.
7. Cuckoo Clock with Whimsical Wings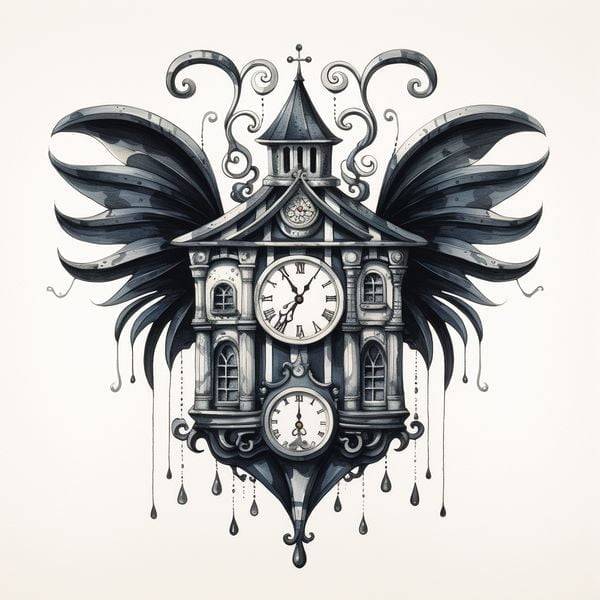 Picture a cuckoo clock with wings, every hour marked by a tiny bird soaring into the sky. This dreamy sketch embodies time-taking flight, a whimsical dance of seconds and minutes. This relaxing drawing is like watching your worries flutter away with each cuckoo's call, leaving you grinning at the playful passage of time.
8. Gleeful Guitar with Giggly Guitar Strings
Picture a guitar radiating pure joy, its strings vibrating with infectious laughter. This relaxing drawing harmonizes music and mirth in a dreamy way. It's like strumming the chords of happiness, where worries become melodies of delight, and you can't resist humming along with the giggly guitar strings
Learn to draw absolutely adorable characters step by step
9. Giggling Gargoyle with a Soft Stone Heart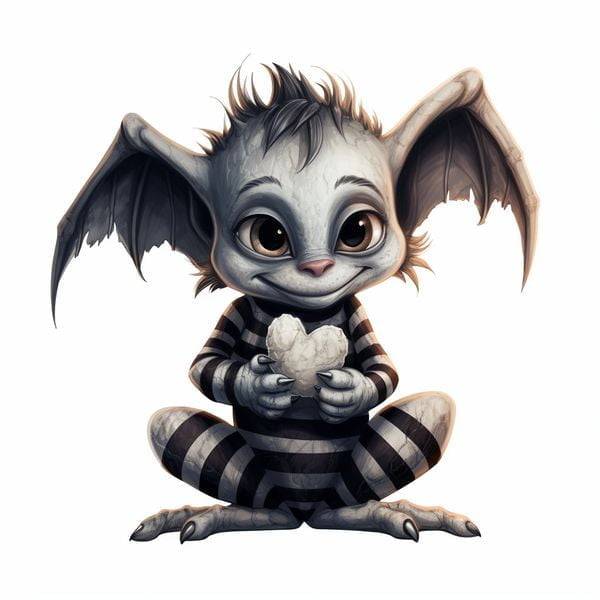 A gargoyle that giggles instead of growling, its stony exterior hiding a heart of marshmallow. This dreamy sketch is a blend of gothic charm and secret sweetness. A relaxing drawing that discovers even the most formidable facades can hide a delightful surprise, making your heart lighter and your worries a distant memory.
10. Bouncing Beach Ball with a Balancing Bowtie
Imagine a beach ball dressed to impress with a snazzy bowtie, bouncing around in delightful elegance. This sketch embodies the pure joy of playfulness as if the beach ball were an enthusiastic dance partner. It's like attending a beachside ball where worries are tossed away with each bounce, leaving you grinning and applauding the bowtie's fancy moves.
11. Plump Pug with a Pint-sized Parasol
Visualize a plump pug strolling with a pint-sized parasol, offering shade to its snout. This dreamy sketch exudes canine elegance most whimsically. It's like witnessing the sheer delight of a dog's day out, where worries melt away in the shadow of this relaxing drawing, leaving you with a smile that won't fade.
Draw like a PRO in 30 Days
12. Whimsical Watering Can with a Wobbly Spout
Visualize a gardening watering can with a spout that wobbles like jelly, whimsically sprinkling drops of happiness. This sketch marries gardening with giggles. It's like tending to a garden where worries sprout into laughter, and you find yourself dancing to the mischievous melody of the watering can's wobbly serenade. Indeed, it is a relaxing drawing.
13. Whimsical Whale with a Water-spouting Top Hat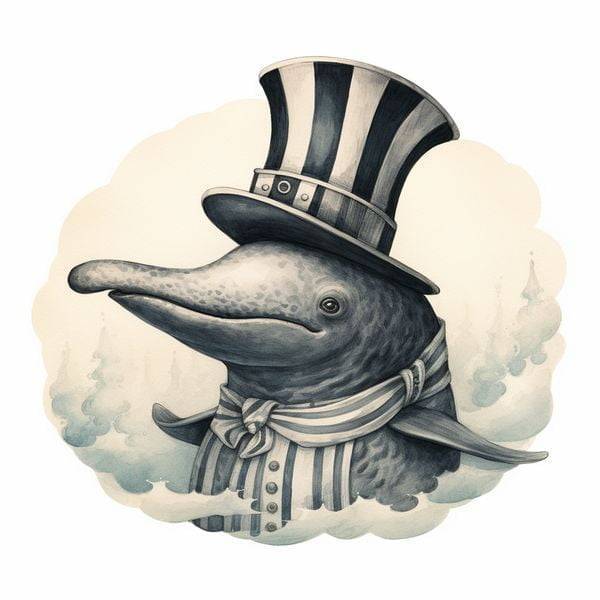 Picture a whimsical whale donning a top hat that spurts water instead of a fountain. This dreamy sketch combines the majestic and the comical. It's like being transported to a world where whales and top hats share a delightful dance, leaving you in awe of the sheer whimsy and relaxing drawing of the deep blue sea.
14. Bubbly Broom with a Bonnet and Broomstick
Imagine a cheerful broom dressed in a bonnet and holding its broomstick like a dance partner, ready for a playful waltz. This sketch uncovers the enchantment in everyday objects as if your cleaning tools had a lively secret life. It's like discovering that chores can be a whimsical dance, sweeping your worries into a bubbly whirlwind of laughter.
Learn to draw absolutely adorable characters step by step
15. Cozy Chimney puffing Pillow-like Smoke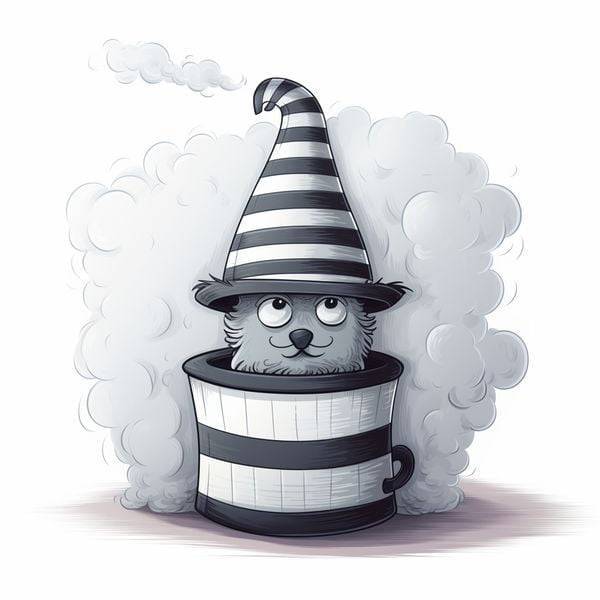 Imagine a chimney that exhales smoke as soft as your favorite pillows, creating a dreamy, comforting scene. This sketch captures the essence of warmth and relaxation, like being embraced by a toasty blanket on a chilly evening. It's the kind of relaxing drawing that elicits a contented sigh, whisking your worries away with each plume of pillow-like smoke.
16. Joyful Jester with Jangling Jingle Bells
Picture a jester bedecked in jangling jingle bells, spreading laughter with every merry step. This sketch harmonizes jesting and jubilation. It's like entering a world where jesters are the guardians of glee, and your worries dissolve into the melodious jingle of laughter, leaving you merrily joining the joyful jester's spirited dance.
17. Dandy Dachshund with a Draped Duvet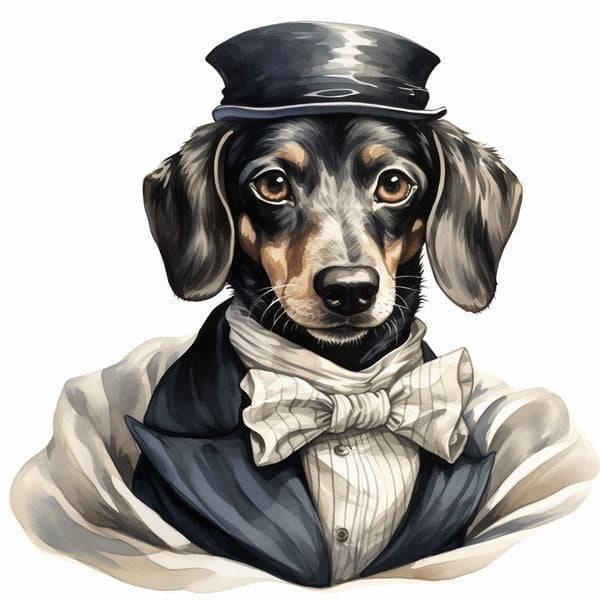 Picture a dapper dachshund elegantly ensconced in a duvet, the epitome of canine luxury. This sketch radiates whimsical elegance, akin to spotting a four-legged aristocrat lounging in suit. It evokes the simple joy of snuggling into your own blanket fort, leaving your worries far behind.
18. Ticklish Tornado with a Topsy-turvy Tornado Tail
Imagine a tornado overcome with ticklishness, twirling in fits of laughter, and its tail engaging in a topsy-turvy tango. This dreamy sketch captures the whimsical side of nature as if the tornado itself decided to let loose and have a good chuckle. It's like being caught in a storm of hilarity, where worries are carried away on gusts of laughter, a relaxing drawing, leaving you joyfully tangled in the tornado's whimsy.
19. Plush Pillow with Dreamy Doodles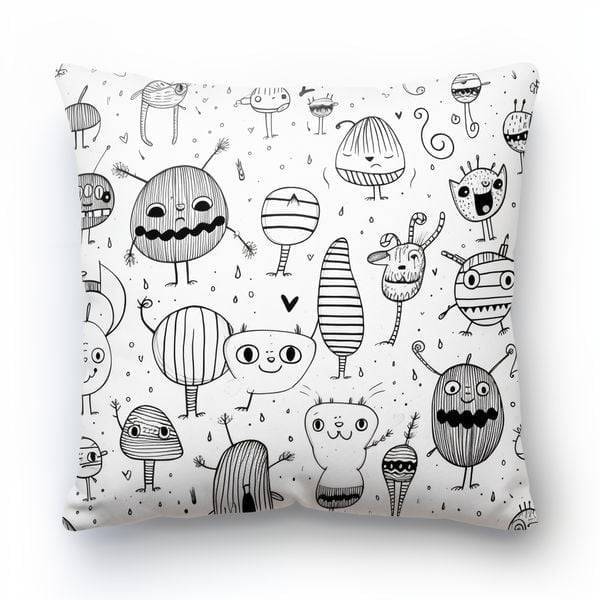 Envision a plush pillow adorned with dreamy doodles, each stroke a gateway to the realm of imagination. This sketch embodies the cozy charm of bedtime tales and creative reverie. This relaxing drawing adds to the comfort of a cherished pillow, where worries dissolve into the background, replaced by the enchantment of dreams.
Draw like a PRO in 30 Days
20. Merry Mushroom with Musical Maracas
Visualize a cheerful mushroom-shaking maracas with infectious glee, creating a funky fungal groove. This dreamy sketch combines the wonders of the forest with a playful beat. It's like stumbling upon a woodland jam session where worries surrender to the merry rhythm of the mushroom's maracas, and you can't help but join in the dance of nature.
21. Jelly-belly Jellyfish Juggling Jell-O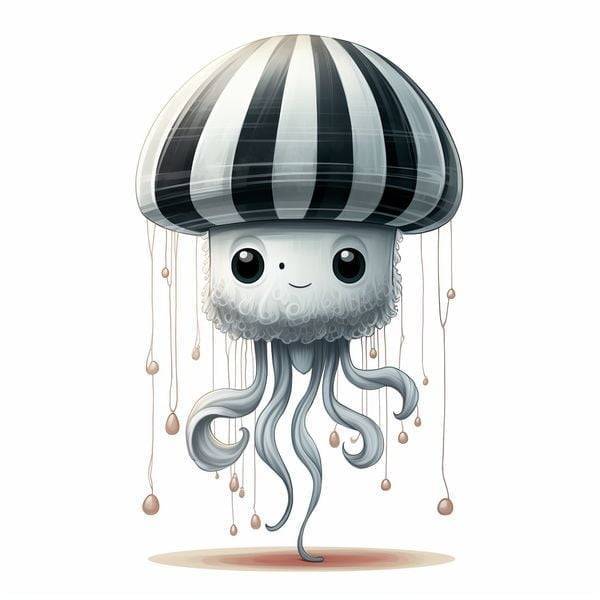 Visualize a jelly-belly jellyfish skillfully juggling plates of wobbly Jell-O in an underwater circus extravaganza. This sketch marries aquatic acrobatics with culinary comedy, offering a delightful journey into a world where even sea creatures find time for laughter. It's as if your worries dive deep beneath the waves, carried away by the whimsy of this underwater spectacle.
22. Hopping Hot Air Balloon with a Hula Hoop
Imagine a hot air balloon playfully hopping on a giant hula hoop, soaring through the skies with childlike enthusiasm. This sketch blends the thrill of flight with the fun of play. It's like embarking on an aerial escapade where worries float away with the balloon, and you find yourself happily bouncing through the clouds on a hula hoop of dreams.
Learn to draw absolutely adorable characters step by step
23. Coiled-up Couch with Cushiony Curls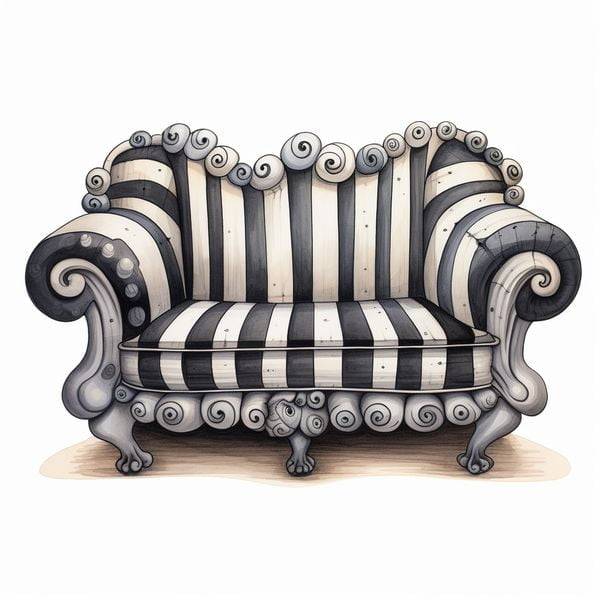 Imagine a couch coiled into the shape of a serene serpent, its cushions curling like friendly waves. This sketch radiates relaxation, inviting you to sink into its embrace. It's like a warm hug from your favorite sofa, where worries unravel into comfort, leaving you feeling as snug as a bug.
24. Chuckling Chameleon with Checkered Socks
Picture a chameleon decked out in checkered socks, its tongue-twisting humor sending it into fits of chuckles. This relaxing drawing unites the chameleon's cool exterior with a quirky sense of humor. It's like stumbling upon a lizard stand-up comedian in the wild, where worries dissolve into the colorful scales of the chuckling chameleon, leaving you grinning at its reptilian wit.
25. Muffin-topped Mouse with a Melodic Mandolin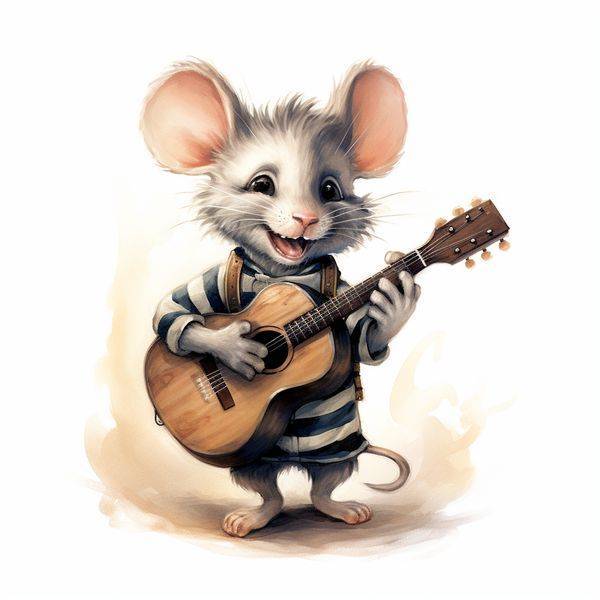 Picture a chubby mouse perched on a stool, strumming a melodic mandolin with its tiny paws. This sketch combines whimsy and musicality in a delightful way. It's like a mini-concert that tickles your heart, making your worries scurry away, replaced by the joy of music.
Draw like a PRO in 30 Days
26. Laughing Lighthouse with a Lively Lantern
Picture a lighthouse that can't stop laughing, its beacon of light swaying with joy. This sketch captures the whimsy of coastal charm as if the lighthouse were telling the funniest tales to passing ships. It's like being by the seaside, where worries ebb away with each wave, and you find yourself sharing a hearty laugh with the jolly lighthouse.
27. Fluffy Fox with a Fantastical Feathered Fedora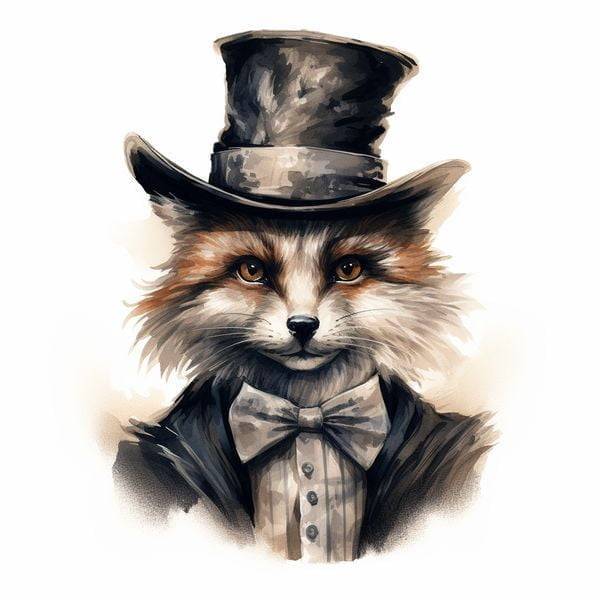 Visualize a fluffy fox donning a fantastical feathered fedora, a dapper and whimsical sight. This sketch blends foxiness with fancy fashion. It's like stepping into a world where animals have style, and your worries take a backseat to the foxy charm of this dashing character.
28. Gleeful Gummy Bear with Giggly Gummy Guts
Visualize a gummy bear filled with glee, its translucent guts jiggling in a fit of giggles. This sketch combines the sweetness of candy with playful delight. It's like indulging in your favorite treats, where worries melt into the sugary joy of the gummy bear's laughter, leaving you grinning from ear to ear.
29. Giggly Grandfather Clock with Gooey Gears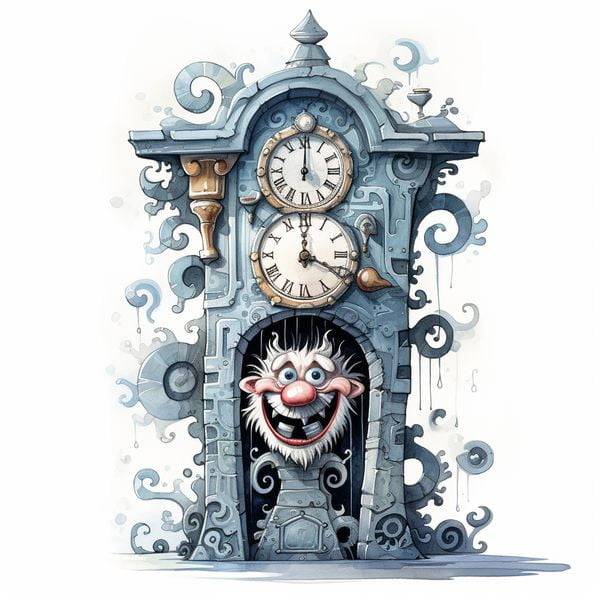 Envision a grandfather clock that giggles rather than chimes, its gears oozing with gooey hilarity. This sketch fuses the timeless with the comical. It's like entering a whimsical dimension where even clocks find humor, making your worries melt like goo, leaving you laughing at the tick-tock of life.
30. Jolly Jellyroll with a Jovial Jig
Imagine a jellyroll cake dancing a jovial jig, its swirls and twirls creating a scrumptious spectacle. This sketch embodies the whimsy of desserts brought to life. It's like attending a pastry party where worries transform into delectable delight, and you can't resist joining the jellyroll in its jolly jig.
Learn to draw absolutely adorable characters step by step
31. Laughing Lamp with a Lacy Lampshade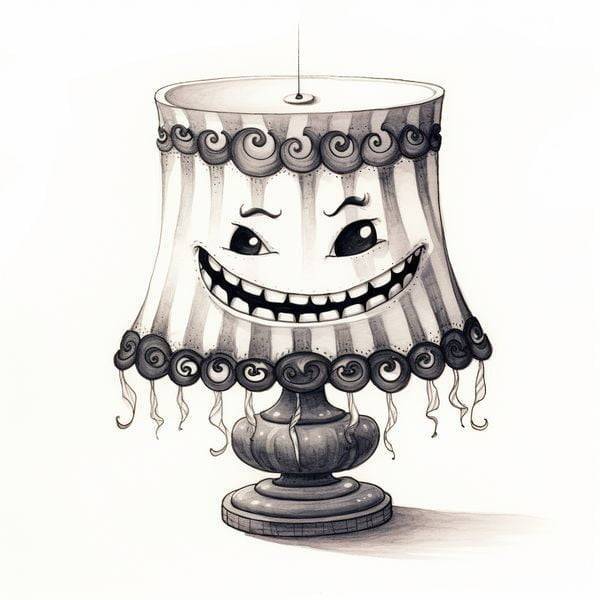 Imagine a lamp that radiates warmth and mirth, its light dancing through a lacy lampshade. This sketch embodies the joy of illumination as if it's sharing a secret joke with you. It's like a friend that lights up your life, and with every glow, your worries fade away, leaving you basking in the cozy embrace of laughter.
32. Dancing Dolphin with a Disco Ball Fin
Picture a dolphin grooving to the beat with a disco ball fin, creating an underwater dance party. This dreamy sketch merges aquatic grace with dancefloor dazzle. It's a relaxing drawing like plunging into an ocean of music where worries swim away with the dancing dolphin.
33. Gleeful Giraffe with a Gingham Garb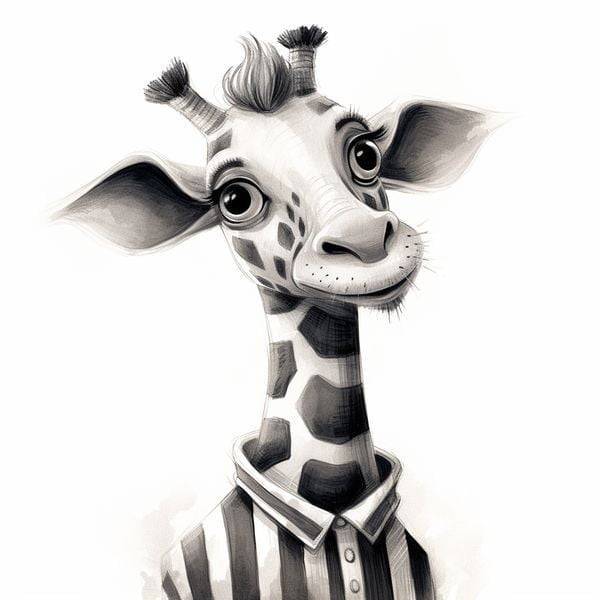 Visualize a tall giraffe adorned in gingham garb, its spots playing hide-and-seek among the squares. This sketch blends elegance with playfulness in a whimsical way. It's like entering a world where even the tallest creatures can't resist a giggle, making your worries seem as distant as the horizon.
Draw like a PRO in 30 Days
34. Joyful Jigsaw Puzzle with Jolly Jigsaw Pieces
Imagine a jigsaw puzzle that's practically beaming with happiness, its pieces fitting together like old pals at a reunion. This sketch captures the sheer joy of solving puzzles as if each piece were in on a delightful secret. It's like diving headfirst into a puzzling adventure where your worries are transformed into grins.
35. Hopping Hippopotamus with a Hula Hoop
Visualize a hopping hippopotamus gracefully twirling a hula hoop, defying gravity with flair. This sketch merges the heft of a hippo with a splash of dance. It's like stumbling upon a riverbank spectacle where your worries get washed away with each twirl of the hula hoop. A relaxing drawing, and you can't resist the fun
36. Chuckling Chair with Cushioned Cheeks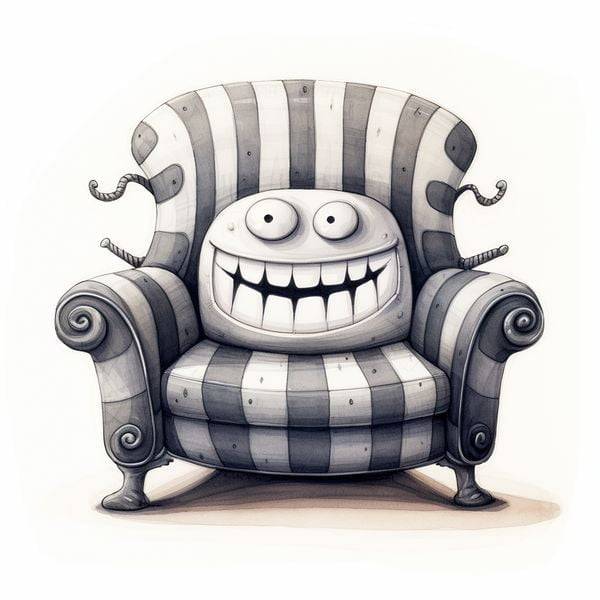 Picture a chair with a chuckling grin, its cushioned seats inviting you for a cozy chat. This sketch exudes comfort and camaraderie, like sharing a laugh with an old friend. It's the kind of drawing that welcomes you to sit, relax, and let your worries dissolve into the chuckles of the chair.
37. Bouncing Bowling Ball with a Bowler Hat
Picture a bowling ball bouncing along with impeccable grace, all while wearing a stylish bowler hat. This sketch marries the world of bowling with a dash of whimsy. It's like stepping into a bowling alley where your worries roll away with each graceful bounce, leaving you grinning at the bowling ball's fanciful fashion statement.
38. Playful Pony with a Puffy Pancake Saddle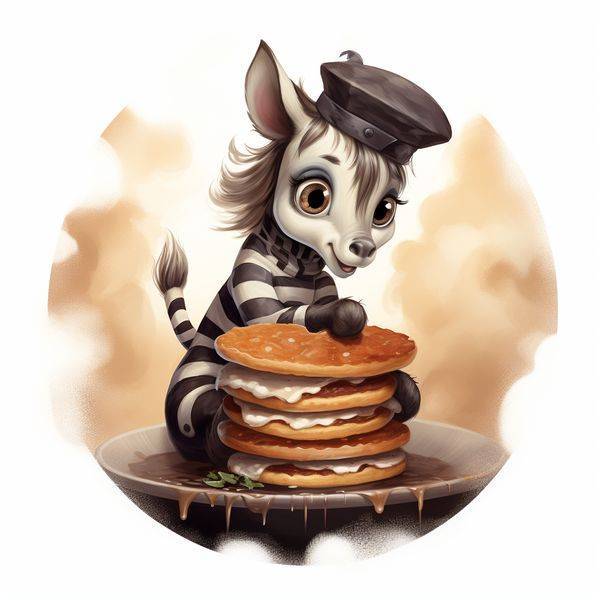 Envision a pony with a saddle made of puffy pancakes, ready for a whimsical ride. This sketch combines the equine grace with breakfast delight. It's like hopping on a pony of pure joy, where worries gallop away in the fluffy clouds of pancake dreams, leaving you with a syrupy smile.
39. Chuckling Christmas Tree with Cheery Ornaments
Envision a Christmas tree that's positively tickled, its ornaments twinkling with contagious laughter. This sketch embodies the festive spirit of the holiday season. It's like decking the halls with pure joy, where your worries turn into twinkling lights and tinsel, and you can't help but join in the laughter of the chuckling Christmas tree.
40. Merrily-striped Meerkat with a Muffler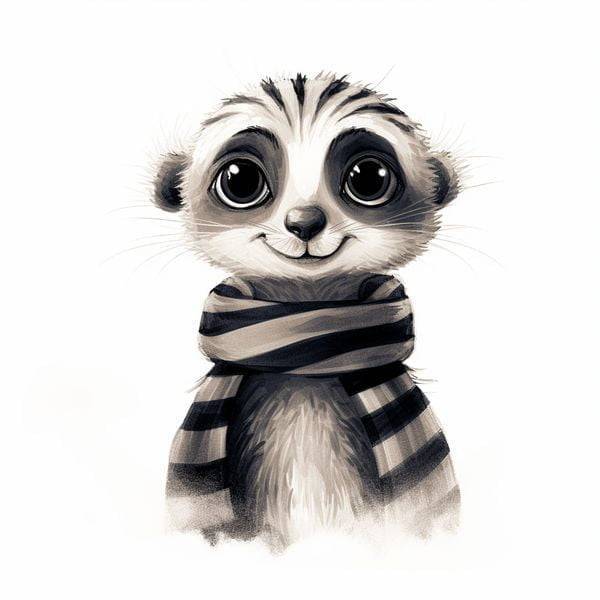 Meet a meerkat wrapped in a muffler, its stripes as cheerful as a sunny day. This sketch captures the joy of staying warm and snug as if the meerkat is offering a cozy embrace. It's like a heartwarming hug from the animal kingdom, where worries melt away in the meerkat's merry stripes, leaving you feeling as toasty as a marshmallow.
41. Whimsical Watermelon with a Wiggly Watermelon Smile
Imagine a watermelon with a whimsical grin that wiggles with delight. This sketch combines fruity fun with an infectious sense of charm. It's like taking a bite of summer, where your worries simply melt away in the refreshing sweetness of the watermelon's grin, and you can't help but share in its wiggly merriment.
42. Joyful Jellybean Jar with a Jiggly Jump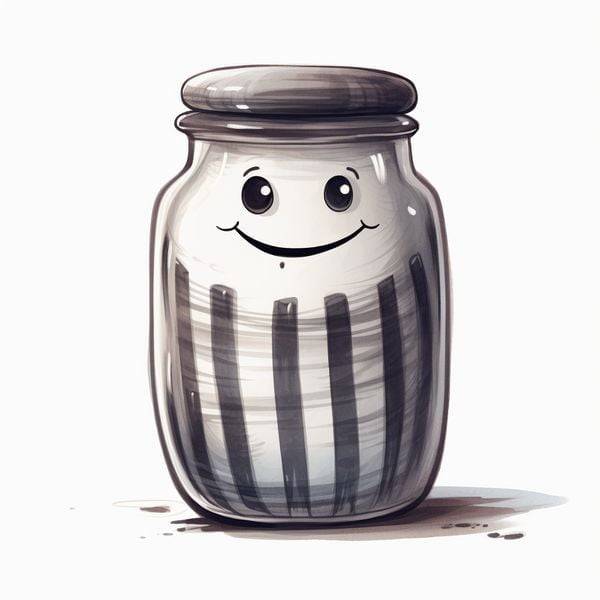 Visualize a jar filled with vibrant jellybeans bouncing in a whimsical dance of delight. This sketch embodies the sheer joy of sweets and silliness. It's like a playful leap into a jellybean wonderland where worries dissolve in the sugary, jiggly jump of happiness, leaving you grinning like a kid in a candy store.
Learn to draw absolutely adorable characters step by step
43. Droll Duck with a Doughnut Diving-board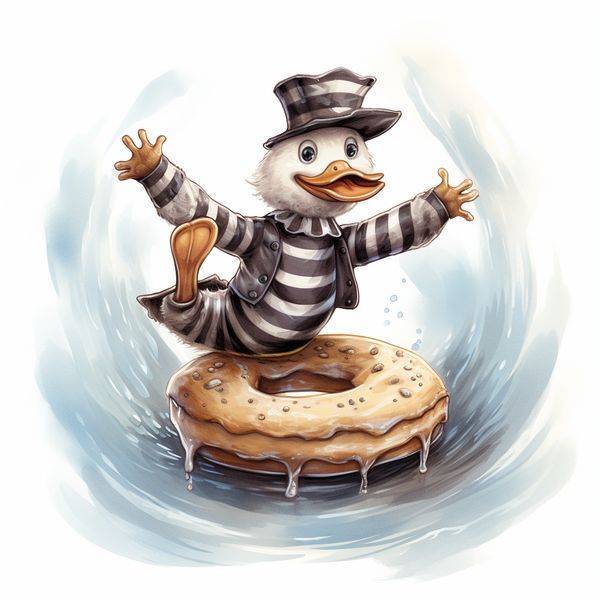 Picture a duck perched on a diving board made of doughnuts, ready for a hilariously sweet plunge. This relaxing drawing combines graceful waterfowl with dessert decadence. It's like entering a world where even ducks embrace the absurd, making your worries drift away on a doughnut raft, leaving you chuckling with laughter.
Download Resources & Bonuses
Click here to download Resources from this post.
Download Full Bloom Club BONUS content HERE.
If you love step-by-step guides, check our VIP membership HERE, where we have a whole dedicated section for it with over 50 resources.
Wrapping Up?
In the whimsical world of 43 Dreamy Sketches That'll Whisk Your Worries Away Like a Whisk of Whimsy, we've embarked on a delightful journey through the enchanting realm of artistry. Each sketch is a brushstroke of imagination, a waltz of colors, and a symphony of shapes that invites you to escape the mundane and embrace the extraordinary.
As we've strolled through these dreamscapes, we've discovered that art has a unique power. It has the ability to lift us from the doldrums of everyday life and carry us away on the wings of whimsy.
If you want to elevate your skills, you must grab our Easy Pencil Drawings Secrets to bring imagination to life! Or unleash your inner artist with The Ultimate Guide to Mastering the Art of Beautiful Sketches and discover the magic of drawing.
Want to enhance your mood? Try Drawing Ideas for Different Moods to lift your spirits and say goodbye to stress, or browse our store for distinctive creations. Continue sketching and let your creativity spark!
Learn to draw absolutely adorable characters step by step