A personal and funny journey of an artist discovering their inner superhero through the transformative power of drawing. The author was one of our first VIP members and has been a member for more than 3 years now!
Introduction
Once upon a time, I was nothing but a mere mortal armed with a pencil, sketching out stick figures in a desperate attempt to create art. Little did I know that my humble beginnings would soon evolve into a heroic tale of self-discovery, where I would unlock my hidden superpowers and transform into the drawing superhero I am today! So, buckle up, dear reader, as I take you on a rollercoaster ride through the fantastic world of drawing, filled with laughter, learning, and the occasional art-induced existential crisis.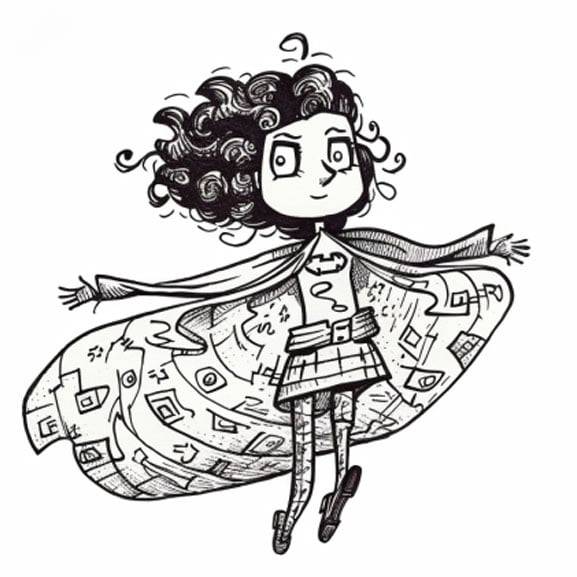 As a humble drawing enthusiast, my journey began with a simple desire to learn something new and fun. I had no idea that Zen Doodle, an easy and relaxing drawing style, would become the ultimate source of my happiness, relaxation, and newfound creative prowess.
My path to artistic enlightenment started with a few wobbly lines and wonky shapes. I'd spend my evenings sketching cute, quirky characters that never failed to put a smile on my face.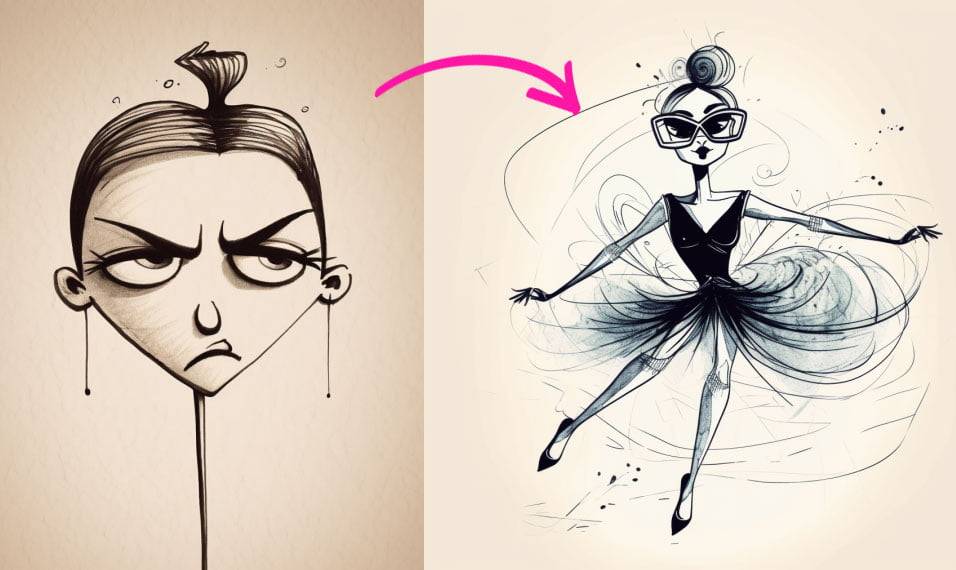 The more I doodled, the more I realized that my creative powers were awakening. My mind was at ease, and my focus sharpened, all while having a blast with my doodles.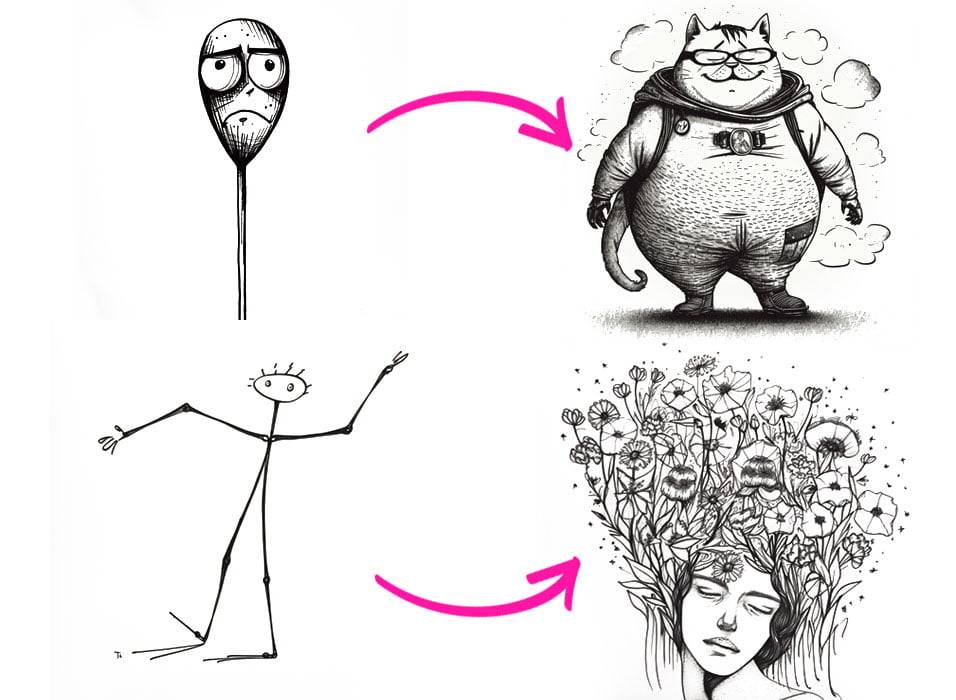 Once I discovered Zen Doodle, it felt as if I had been granted a magical key to a kingdom filled with endless artistic possibilities. My days were suddenly filled with delightful characters, enchanting landscapes, and patterns that danced across the page. I eagerly ventured into this new realm, eager to learn everything I could.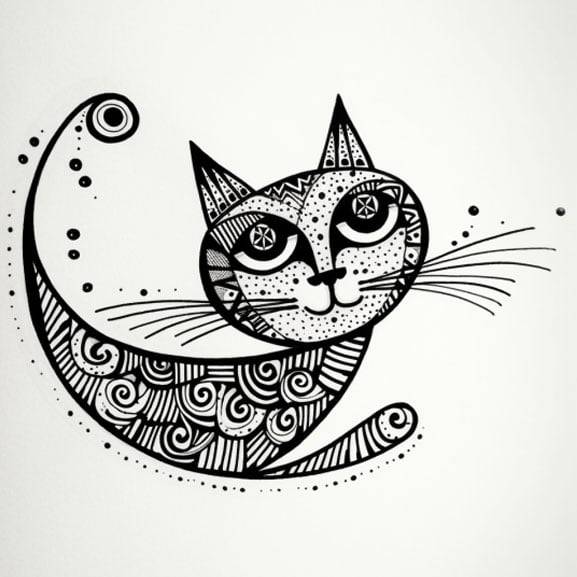 As I began to navigate the learning curves of Zen Doodle, I found myself falling deeper in love with the process. The art form became my trusty sidekick, always there to rescue me from boredom and brighten my day with a burst of color and creativity. I embraced the challenge and the joy of mastering each new technique, and my inner artist began to flourish.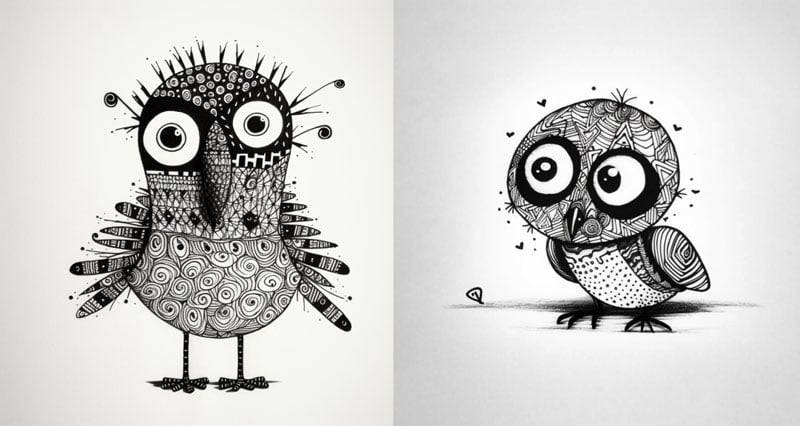 After conquering these learning curves and diving headfirst into the world of Zen Doodle, I knew that there was still so much more to discover. And that's when I found Full Bloom Club VIP membership.
Personal experience with Full Bloom Club
You see, joining the VIP club was like stumbling upon a magical art supply store run by unicorns. Suddenly, I had access to unique worksheets and frameworks that I could never find on Pinterest or other sites, designed to help me level up my drawing game. I dove into the club's original how-to videos like a creativity-thirsty chameleon, eager to absorb all the vibrant colors and techniques of this newfound treasure trove.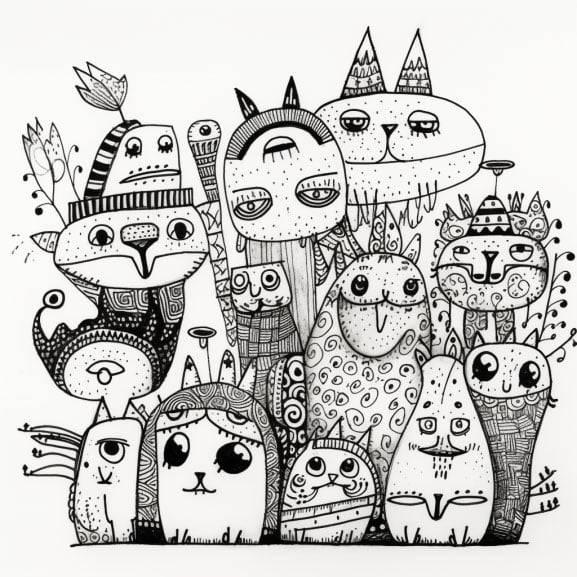 And the best part? This exclusive VIP club isn't just for seasoned artists. Even if you're just starting your drawing journey, these resources can help you unlock your hidden superpowers too. No need to wear spandex, though (unless you're into that).
From the moment I gained access to the membership, I knew I had stumbled upon something extraordinary. I was soaring through the air like a creative superhero, exploring all the Signature collections and finding endless inspiration.
My drawings started to come alive, and my inner artist was shining like a supernova.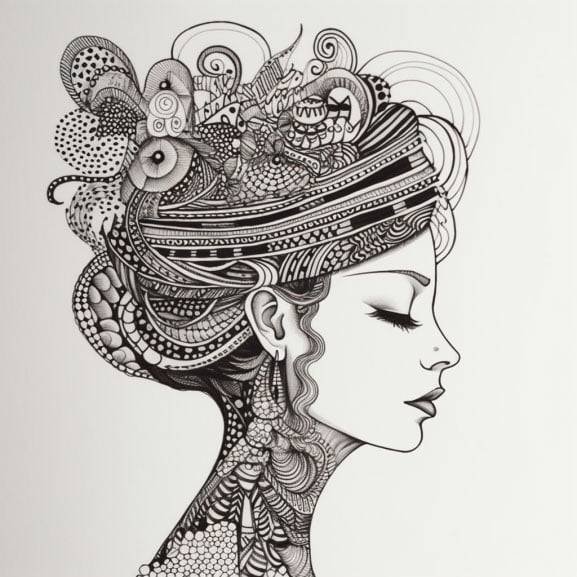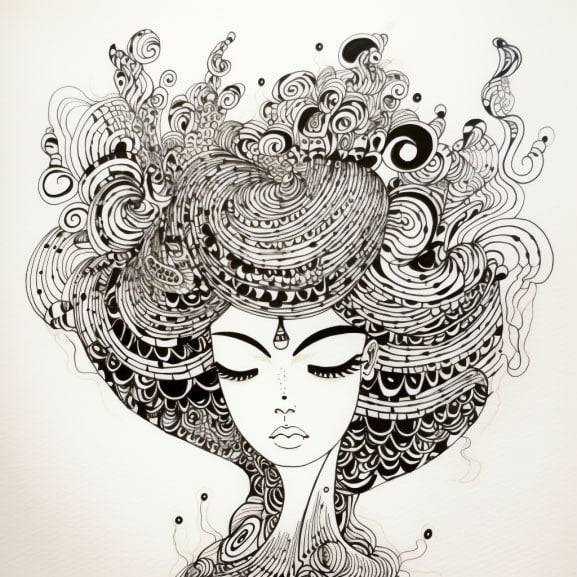 So, if you're looking to boost your mood, relax, and have a fantastic time, join the VIP club. Trust me, it's worth every penny, and you'll have the time of your life while discovering your own superpowers.
5 Helpful Essentials for Zen Doodle Newcomers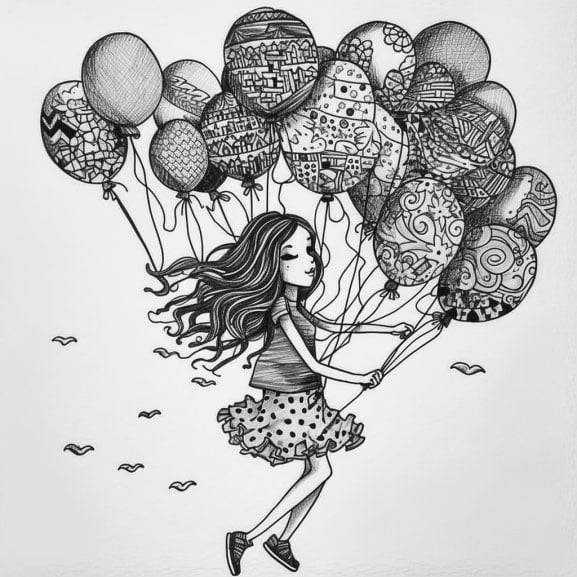 Allow me to share with you the five learning curves that transformed my everyday doodling experience. These non-trivial, fun, and metaphorical lessons have taken me on a whirlwind journey through the artistic realm, and I hope they inspire you to embark on your own adventure.
The Spiraling Path of Serenity: In the world of Zen Doodle, you'll soon discover that spirals are your friends. As you twirl your pen around the page, feel the soothing energy of each loop and twist. The more you practice these elegant spirals, the more your mind will unwind, and you'll find your inner peace spiraling upward.
The Great Wall of Whimsy: Building a strong foundation is crucial for any aspiring doodler. To create your own wall of whimsy, begin with a series of simple shapes – think circles, squares, and triangles – and let your imagination run wild. As you master these basic elements, you'll find yourself constructing intricate, adorable characters that can leap off the page and into your heart.
The Forest of Fanciful Flora: In the land of cute drawings, flowers and plants play a starring role. Experiment with various petal shapes, sizes, and arrangements to create your own enchanted garden. Remember, there are no rules in this magical forest; let your creativity blossom, and soon you'll have a thriving world of whimsical vegetation.
The River of Rhythm: As you dive into the flowing waters of Zen Doodle, you'll notice the importance of rhythm and repetition. Patterning is a vital aspect of this art form, so let your pen dance across the paper, creating mesmerizing waves of lines and shapes. Allow the current to guide you, and soon you'll be navigating the river of rhythm like a master doodler.
The Playground of Possibilities: One of the most exciting aspects of Zen Doodle is the freedom to explore and experiment. Like a child running through a playground, your imagination can swing from one idea to the next, climb to new heights, and slide into unexpected territories. Embrace this sense of playfulness, and you'll unlock a world of joyful creation that can transform your everyday doodling experience.
In conclusion, dear reader, learning Zen Doodle and joining the VIP club was like finding my very own Wonderland. It opened a world of endless possibilities, and I couldn't be happier. So grab your cape, put on your mask, and let's explore the fantastic world of drawing together. Who knows, you might just find your hidden superpowers too!
(Psst… you can learn more about our reader's favorite Zen Doodle Mastery Toolkit HERE and VIP membership HERE).