Ladies, it's time to hit the pause button! Whether you're a busy bee, a creative cat, or a marvelous mom, we all need a break sometimes. So, grab your favorite snack, put on those comfy pajamas, and let's dive into a world of relaxation, laughter, pure bliss & wonderful creative self-care tips!
Draw like a PRO in 30 Days
Self-Care Tip N1: "Bubble Bath Symphony: Unleash the Maestro in You!"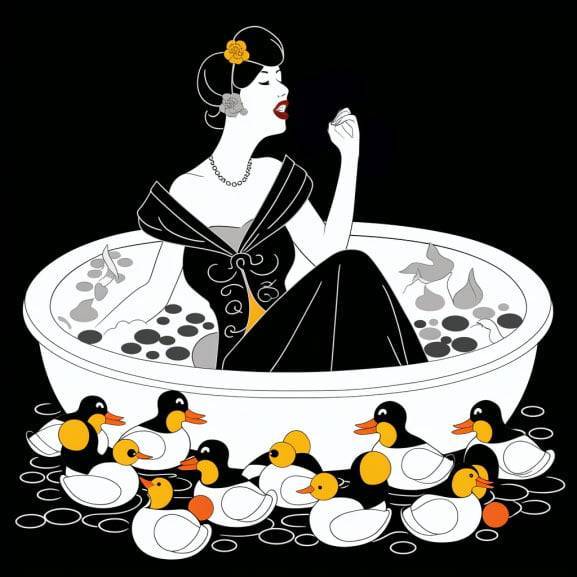 Unwind and let the bubbles do the talking! Draw a bath, throw in your favorite bath bomb, and let the symphony begin. Who knew you could conduct an orchestra with a shampoo bottle? Whether it's Beethoven or the Beatles, let the music flow and the bubbles pop. It's time to soak away the stress and compose your masterpiece of relaxation. And remember, the bathroom acoustics are top-notch, so sing your heart out, Maestro!
Drawing idea: A hilarious image of a woman, with a shampoo bottle as a microphone, conducting an imaginary orchestra in a bubble-filled bathtub, with rubber ducks as her audience.
Self-Care Tip N2: "Dance Like No One's Watching: Kitchen Edition!"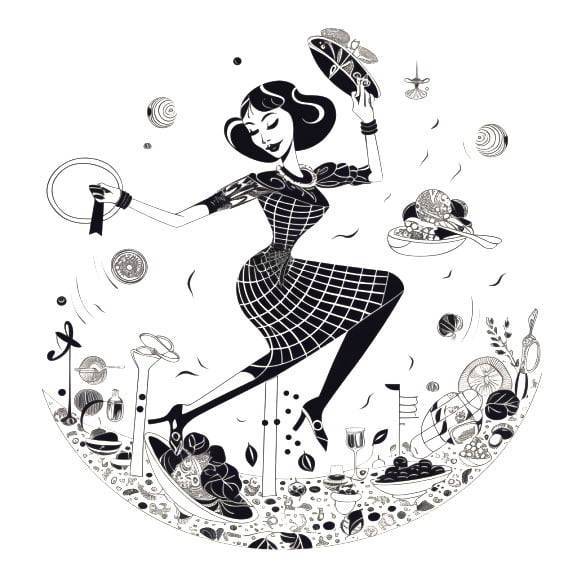 Turn up the tunes and let loose in the kitchen! Whether you're cooking up a storm or just raiding the fridge, there's no better place to bust a move. Slide in your socks, twirl with a towel, and let the rhythm take over. Who cares if the pasta is watching? Dance like no one's watching, and let the kitchen be your stage!
Drawing idea: A joyful woman dancing around her kitchen, using a spatula as a microphone, surrounded by flying vegetables and a boiling pot of pasta, all under a disco ball.
Self-Care Tip N3: "Laughing Yoga: Because Sometimes Life is Just Funny!"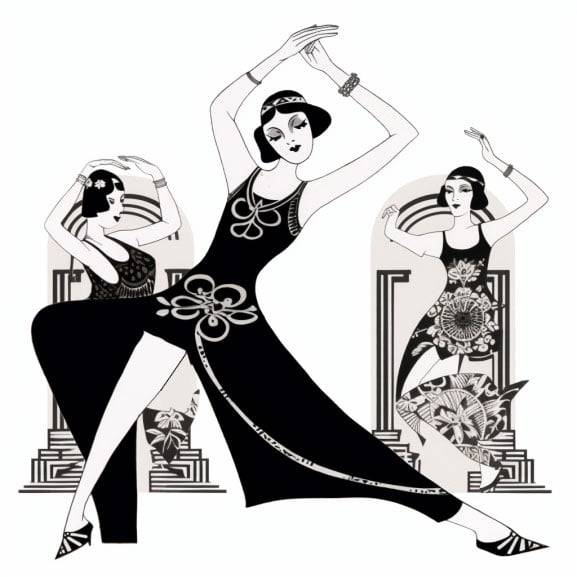 Self-Care Tip N3: Embrace the giggles with laughing yoga! It's all about letting go and finding joy in the little things. So, find a comfy spot, take a deep breath, and start laughing! It might feel weird at first, but soon you'll be rolling on the floor with genuine laughter. It's the perfect way to shake off the stress and see the world in a whole new light!
Drawing idea: A group of women in various yoga poses, laughing uncontrollably, with funny faces and humorous yoga positions, surrounded by a serene and peaceful environment.
Self-Care Tip N4: "DIY Spa Day: Avocado Masks and Cucumber Surprises!"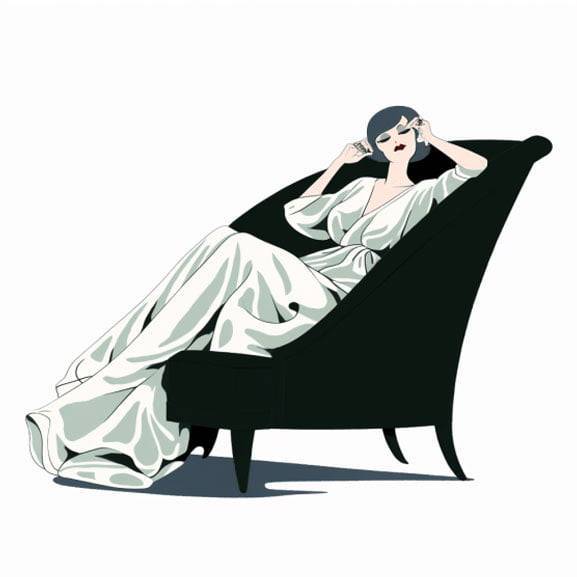 Draw like a PRO in 30 Days
Transform your home into a luxury spa with DIY face masks and treatments! Mash up some avocados, slice those cucumbers, and let the pampering begin. It's time to nourish your skin and soothe your soul. And the best part? You can enjoy all the spa delights in the comfort of your own home. So, light some candles, play some calming tunes, and let the spa day begin!
Drawing idea: A relaxed woman with an avocado face mask and cucumber slices on her eyes, lying on a comfy chair with a fluffy robe, surrounded by candles, plants, and a tray of spa essentials.
Self-Care Tip N5: "Chocolate Meditation: Savor Every. Single. Bite."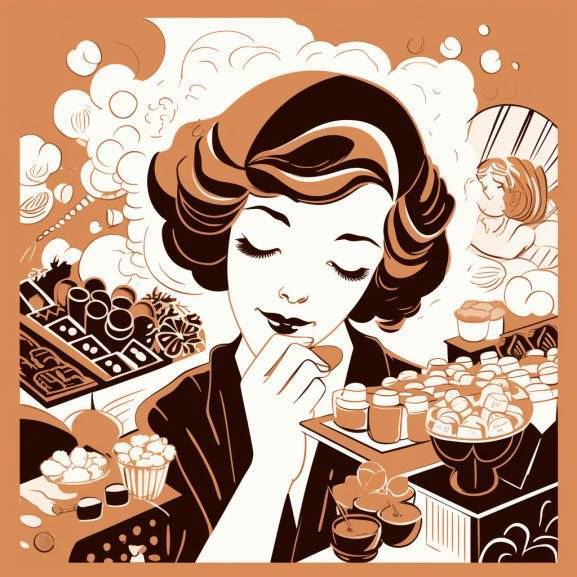 Indulge in the sweet bliss of chocolate meditation! Choose your favorite chocolate, find a quiet spot, and savor every bite. Feel the texture, taste the richness, and let the chocolate melt in your mouth. It's a sensory experience that will leave you feeling relaxed, happy, and, of course, craving more chocolate!
Drawing idea: A blissful woman savoring a piece of chocolate, eyes closed, surrounded by an array of different chocolates, with a serene and peaceful background.
Self-Care Tip N6: "Pajama Runway: Strut Your Stuff in Your Comfiest Attire!"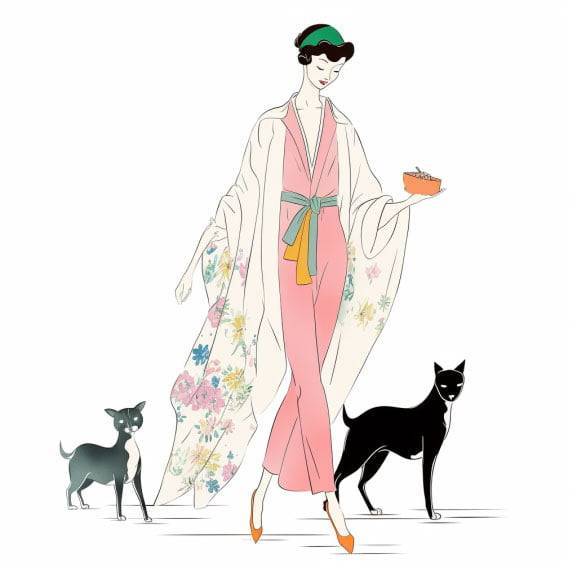 Turn your living room into a fashion runway with a pajama fashion show! Grab your coziest pajamas, your fluffiest slippers, and strut your stuff. It's all about feeling comfy and fabulous in your own skin. So, strike a pose, work that runway, and let your inner fashionista shine!
Drawing idea: A confident woman walking down her living room "runway" in colorful pajamas and fluffy slippers, surrounded by her pets as the audience, with flashlights mimicking paparazzi cameras.
Self-Care Tip N7: "Garden Karaoke: Serenade Your Tomatoes!"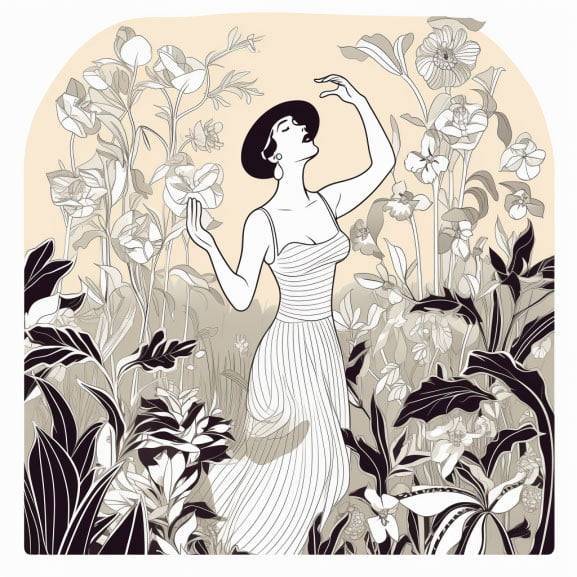 Self-Care Tip N7: Take the stage in your garden and let the karaoke begin! Whether you have a green thumb or just love the outdoors, your plants are the perfect audience. Sing your heart out, dance around, and let the music flow. Who knows, your tomatoes might just give you a standing ovation!
Drawing idea: A woman with a microphone, singing passionately to her plants in a lush garden, with various vegetables and flowers as her enthusiastic audience.
Self-Care Tip N8: "Pillow Fort Sanctuary: Your Cozy Castle Awaits!"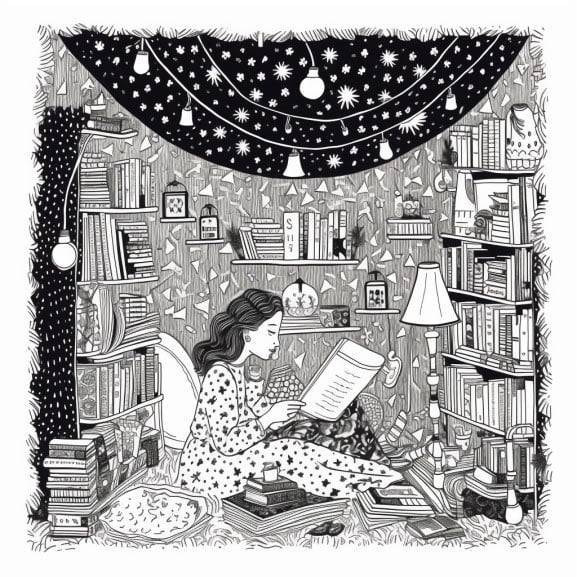 Draw like a PRO in 30 Days
Build your cozy sanctuary with a pillow fort! Gather all the pillows, blankets, and fairy lights you can find and create your castle. It's the perfect hideaway to read a book, watch a movie, or just relax. So, let your imagination run wild and build the fort of your dreams!
Drawing idea: A woman peeking out from a magical pillow fort filled with books, snacks, fairy lights, and cozy blankets, surrounded by a room filled with cushions and comfort.
Self-Care Tip N9: "Doodle Diaries: Scribble Your Stress Away!"
Unleash your creativity with doodle diaries! Grab your pens, pick a theme, and start doodling. It's a fun and relaxing way to express yourself and create something beautiful. So, let your hand flow, your mind wander, and see where your doodles take you!
Drawing idea: A woman immersed in doodling in her diary, surrounded by colorful pens and sketches, with thought bubbles showing her creative and funny doodle ideas.
Self-Care Tip N10: "Candlelit Dinner for One: Because You're Worth It!"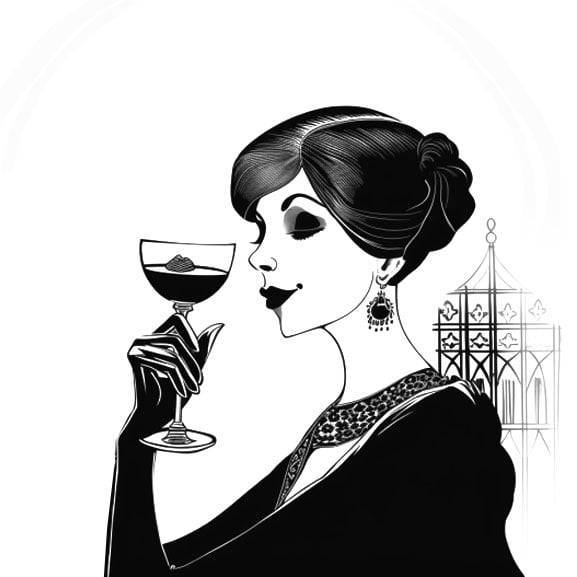 Self-Care Tip N10: Treat yourself to a romantic candlelit dinner for one! Cook your favorite meal, light some candles, and enjoy your own company. It's a wonderful way to appreciate yourself and savor every bite. So, set the table, pour the wine, and toast to you!
Drawing idea: A woman enjoying a candlelit dinner, clinking her wine glass with her reflection in the mirror, surrounded by a beautifully set table with delicious food and candles.
Self-Care Tip N11: "Star-Gazing Soiree: A Night Under the Stars, Just for You!"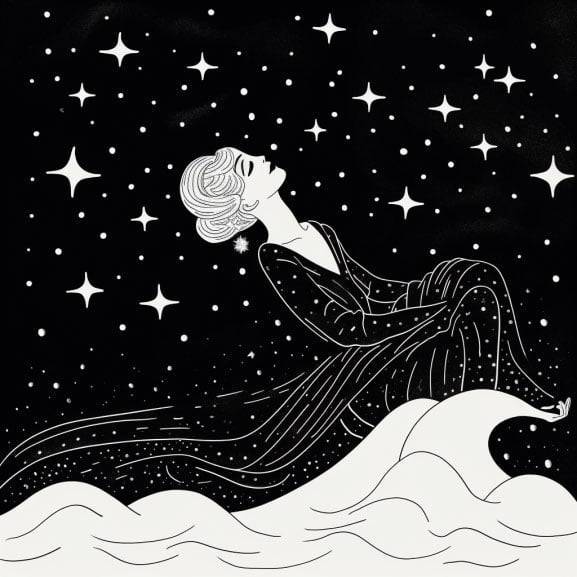 Draw like a PRO in 30 Days
Self-Care Tip N11: End your day with a star-gazing soiree! Find a cozy spot, lay back, and watch the stars. It's a magical way to connect with the universe and find peace in the beauty of the night sky. So, make a wish, dream big, and let the stars light up your night!
Drawing idea: A woman lying on a blanket, looking up at the starry sky with wonder, surrounded by a serene nighttime landscape with a telescope and a cup of tea beside her.
FREE Self-Care Creative Journal
Mission 1: The Joyful Self-Interrogation Zone!
Objective: Dive deep into your soul and discover what makes you tick!
Quest 1: Decode Your Self-Care Secret Sauce!

Instructions: Write down three things that instantly lift your spirits. It could be anything from a cup of cocoa to a moonlit walk.

Quest 2: Unearth Your Happiness Treasure Trove!

Instructions: List five memories that never fail to make you smile. Relive them, savor them!

Quest 3: Craft Your Perfect 'Me-Time' Elixir!

Instructions: Mix and match your favorite relaxation activities to create the ultimate relaxation recipe.

Wildcard Activity: Invent Your Happiness Lexicon!

Instructions: Create five new words that describe unique feelings of joy you've experienced. For example, "Snoozle: The cozy feeling of a Sunday morning lie-in."
Mission 2: Gratitude Graffiti & Reflection Rebellion!
Objective: Rebel against negativity and paint your world with gratitude!
Quest 4: Scribble Your Gratitude Graffiti!

Instructions: On a blank page, doodle or write things you're grateful for. Let it be messy, colorful, and wild!

Quest 5: Rebel Against the Norm with Joyful Reflections!

Instructions: Think of a recent challenge and find three silver linings or lessons learned.

Quest 6: Plot Your Happiness Revolution!

Instructions: Plan a day dedicated entirely to things that make you happy. No rules, just joy!

Wildcard Activity: Embark on a Gratitude Graffiti Hunt!

Instructions: Take a walk and snap photos of things that spark gratitude. It could be a blooming flower or a kind note from a neighbor.
Mission 3: Doodle Disruption & Creativity Carnival!
Objective: Unleash your inner artist and let your creativity run wild!
Quest 7: Doodle Your Joyful Jig!

Instructions: Draw a quick doodle of yourself dancing with joy. Add sparkles, rainbows, or anything that amplifies the fun!

Quest 8: Construct Your Bliss Blueprint!

Instructions: Sketch out a dream space where you'd feel happiest. It could be a treehouse, a beach hut, or a floating cloud castle!

Quest 9: Sketch Your Laughter Landscape!

Instructions: Draw a scene of a place or moment where you laughed so hard your belly ached.

Wildcard Activity: Color Outside the Lines: Joyful Chromatic Chaos!

Instructions: Grab a coloring page and color it in the most unconventional way possible. Pink skies? Green sun? Go for it!
Grand Finale: Embrace Your Eccentric Explorer! As we wrap up this whimsical journey, remember that the path to self-care and joy is as unique as you are. There's no right or wrong way to explore, discover, and cherish yourself. So, keep this journal close, revisit your missions, and let your spirit soar in this ever-evolving adventure of life.
Conclusion: Embrace Your Joyful Journey!
Draw like a PRO in 30 Days
And there you have it, lovely ladies! Eleven delightful, hilarious, and utterly soul-nourishing self-care tips to sprinkle some joy into your life. Whether you're serenading your tomatoes, conducting a bubble bath symphony, or savoring every bite of chocolate meditation, remember, it's all about embracing the joy in every moment.
Life is a beautiful, chaotic, and wonderfully unpredictable journey, and it's crucial to find those little pockets of happiness, laughter, and relaxation along the way. So, don't be afraid to dance like no one's watching, to laugh until your belly aches, and to treat yourself with the love and care you so richly deserve.
Remember, self-care isn't a luxury; it's a necessity. It's about honoring yourself, listening to your needs, and taking the time to replenish your soul. So, go ahead, dive into these creative self-care adventures, and let your spirit soar!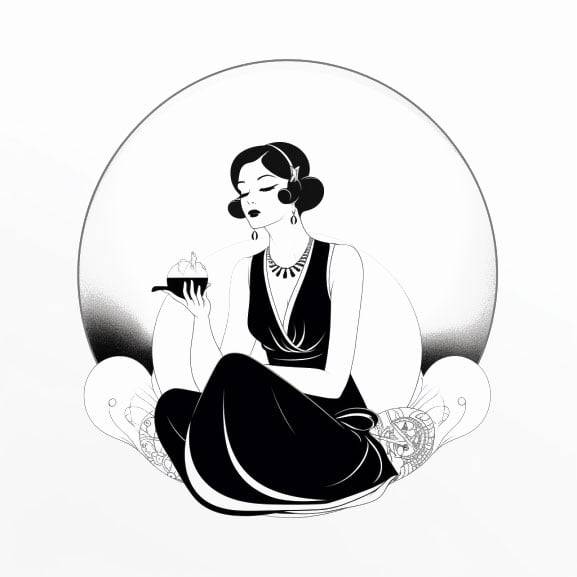 In the hustle and bustle of everyday life, let's not forget to pause, to appreciate, and to truly live in each magical moment. After all, every day is a new opportunity to create, to laugh, to love, and to nourish your soul.
So, lovely ladies, here's to you! Here's to your joy, your creativity, your resilience, and your beautiful, radiant soul. May your days be filled with laughter, your nights with stars, and your life with love.
Keep shining, keep dreaming, and keep being your wonderful self. The world is a brighter, more beautiful place with you in it.
Cheers to your joyful journey and to the many magical moments yet to come! 🌟
Draw like a PRO in 30 Days