Have you ever found yourself contemplating what your art style truly is? When we think of artists, we often associate them with a particular artistic style. Willem de Kooning, for instance, was renowned as an abstract expressionist artist, while Leonardo da Vinci gained fame as a portrait artist.
Every individual possesses a distinct art style, but how can beginners discover their own? Your ideal art style should be a fusion of your unique voice, interests, color preferences, favored techniques, and more. It should tie your pieces together, creating a harmonious and distinctive collection.
So, where do you begin on this artistic journey?
Join us as we explore how you can uncover your art style based on your personality. After all, your artistic nature is a reflection of your unique personality and attitude towards life.
Spiritual Meditator

– Embrace the world of Mandala Art
Mandalas, known as spiritual and ritual symbols representing the universe, can captivate your artistic spirit. Drawing a mandala not only connects you to your inner self but also evokes a sense of spirituality.
As you immerse yourself in the intricate patterns and symmetrical designs of a mandala, you enter a state of focused concentration. This state, often referred to as "flow," allows you to transcend everyday worries and anxieties, providing a pathway to inner peace and self-discovery.
The process of drawing a mandala is akin to a meditative practice. It allows you to tap into your subconscious mind, unlocking hidden emotions, desires, and insights. The repetitive motions involved in creating the intricate details of a mandala encourage a sense of calmness and mindfulness. This meditative quality of mandala art promotes stress reduction, clarity of thought, and an overall sense of well-being.
If you are interested in learning more about Mandala Art check out our bestselling Complete Mandala Creation Toolkit here.
Adventure Seeker

– Embark on a journey of character development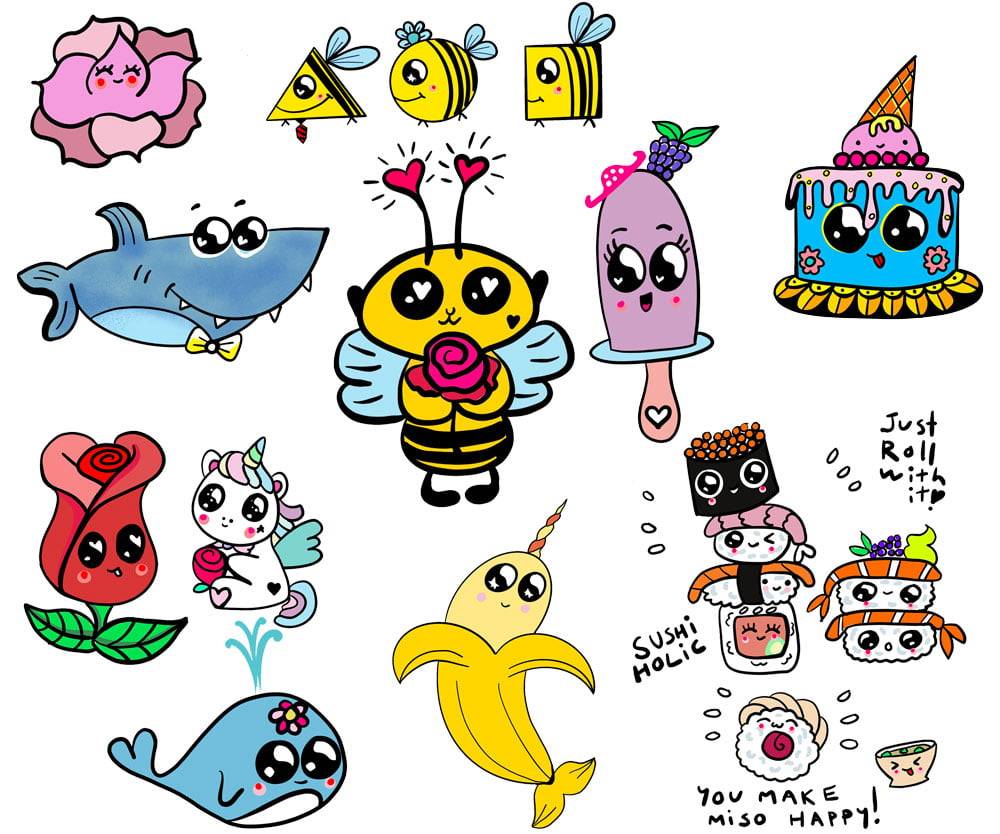 Indulge your love for endearing characters and let their charm fuel your artistic pursuits. Immerse yourself in the world of cute and lovable characters, whether it's adorable animals, whimsical creatures, or charming mascots. Take the time to acquaint yourself with their delightful stories, vibrant personalities, and current adventures. Bringing your favorite cute character to life on paper will ignite a joyous spark that mirrors the enchantment you feel when encountering them in animated tales. So, unlock your imagination and let these lovable characters inspire your artistic journey, creating captivating artwork filled with cuteness and boundless charm.
We have created a unique cute character collection that allows you to imagine and draw super adorable characters the easy and fun way!
Nature Lover

– Embrace the beauty of Botanical Art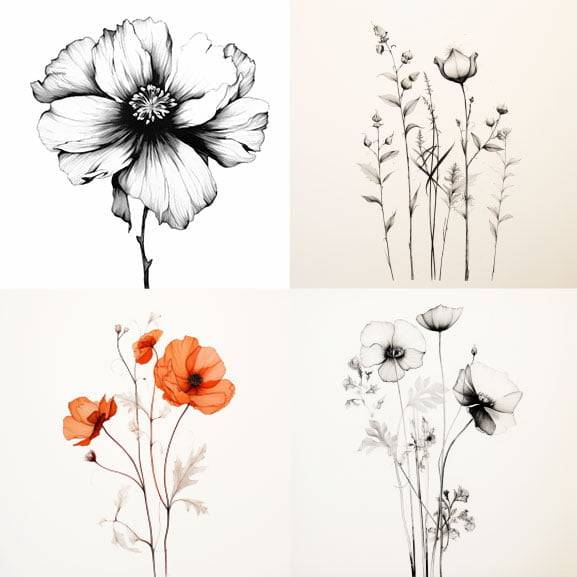 If you find yourself enthralled by plants and flowers, if nature's embrace brings you peace, and if your home flourishes with greenery, botanical art may be your calling. Initially used by pharmacists and botanists, botanical art has now become an inspiration for artists who hold a deep reverence for Mother Nature. Before embarking on a botanical art piece, familiarize yourself with the intricacies of the plant you intend to draw, ensuring accuracy and authenticity.
Discover our Botanical Line Art Collection, perfect for those seeking to learn how to draw exquisite flowers from scratch with grace and confidence.
Fairy

– Embrace the allure of Sensual Symbols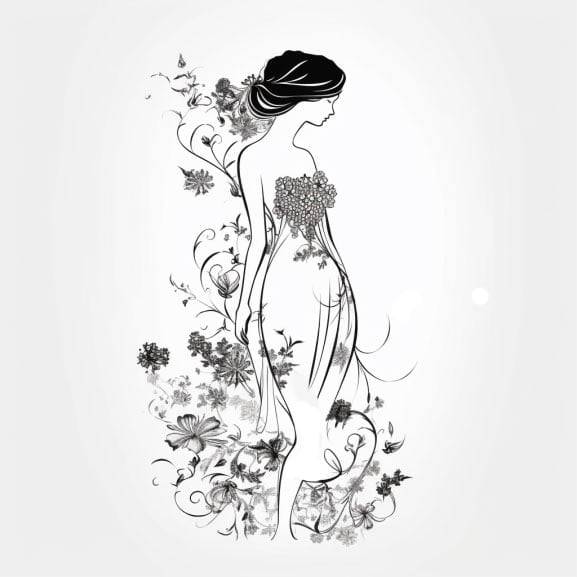 Expressing your thoughts and emotions boldly through sensual symbols can be an invigorating and daring approach. Whether it's provocative poses or exuberant nude figures, let your art speak volumes. Remember, to capture sensuality in your drawings, you must channel that very essence within yourself. Create alluring and engaging pieces that reflect your unique perspective.
Here are a few elegant and sensual ideas to spark your creativity…
Aesthetes

– Dive into the realm of Abstract Art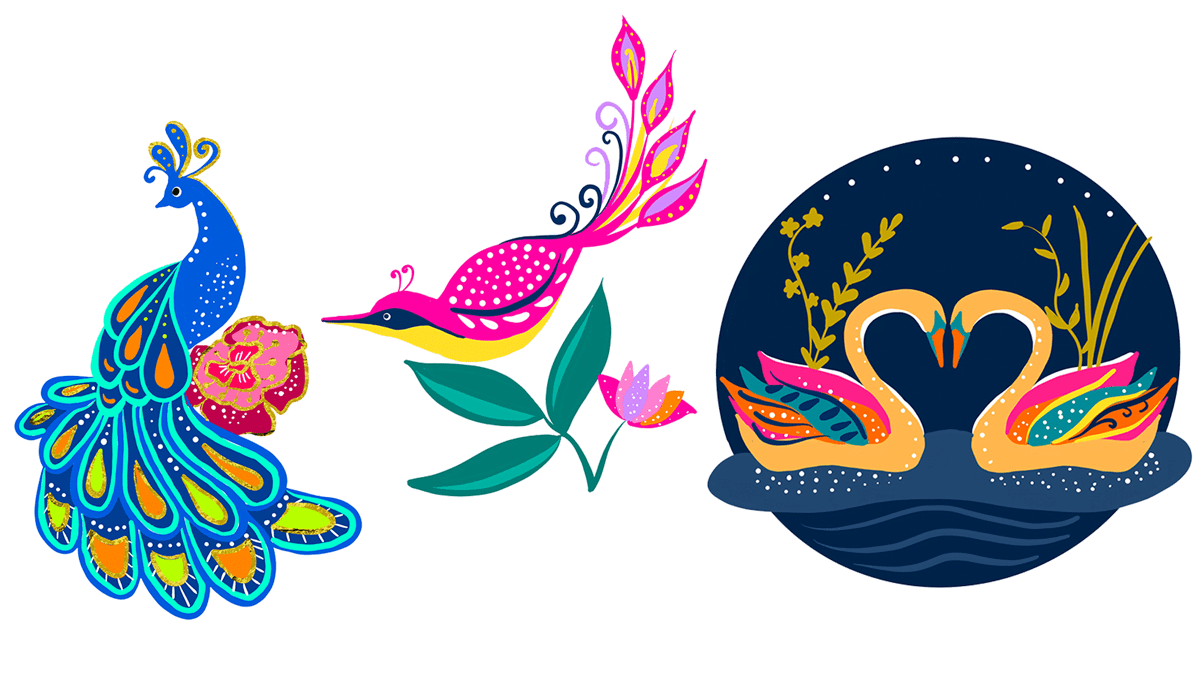 While aesthetes appreciate all forms of art, their true passion lies in abstract art. Unlike traditional representation art like portraits and landscapes, abstract art demands that you perceive what your eyes cannot see. It beckons you to explore the realms of the infinite through your boundless imagination. If this resonates with you, then abstract art is undoubtedly your ideal style, an avenue for expressing your wild and imaginative spirit.
Immerse yourself in our Paradise collection, a vivid world of abstraction and vibrant colors that will ignite your creativity.
Messenger of Love

– Find tranquility in Zen Doodling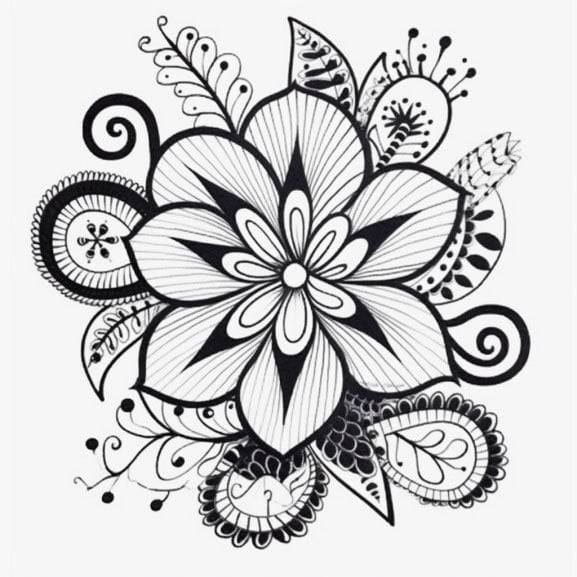 Embrace your inner Zen Doodler and embark on an artistic adventure filled with excitement and joy as the "Messenger of Love"! Get ready to unleash your creativity in a whimsical world of doodles and designs. Zen doodling is not just about tranquility, it's about letting loose and having a blast while creating captivating artwork.
Immerse yourself in the playful practice of Zen doodling and watch your imagination come to life with every stroke of your pen. Get lost in a mesmerizing dance of patterns and shapes that will transport you to a world of pure artistic bliss. As you engage in this joyful art form, you'll discover a unique sense of freedom and self-expression.
Check out our bestselling Zen Doodle Like a PRO collection to get you started!
How do you know you've found out your art style? Line up all your pieces together. If it feels like they all come from different artists, it means you haven't quite figured out your style yet.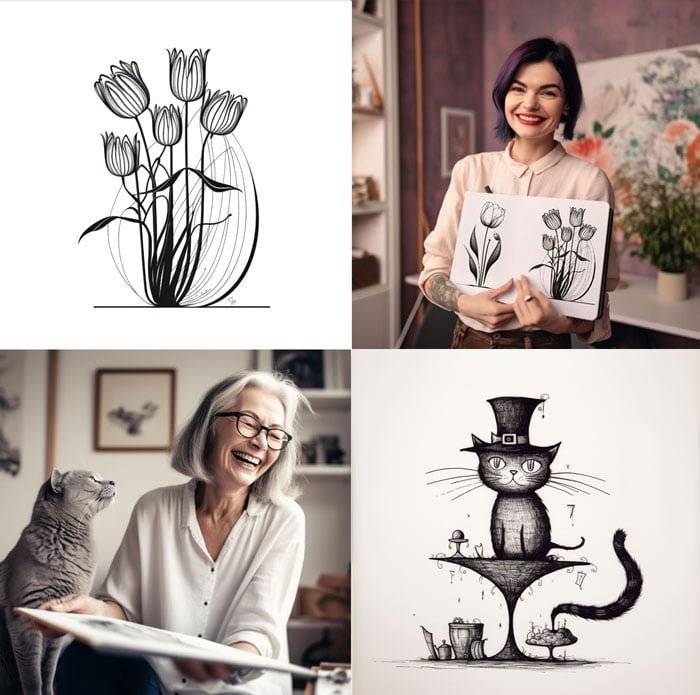 Remember that the blossoming of your art style is a magnificent symphony that unfolds with time's tender touch. Like a delicate flower seeking the sun's warm caress, your artistic journey requires patience as the brushstrokes of your creativity unfurl.
Download templates & references
Access unlimited downloads and our unique creative resources here.
Discover the joy of art with our comprehensive guides and treasure trove of resources!