Mandalas are beautiful, intricate pieces of artwork that many Eastern cultures use in order to gain a closer understanding of enlightenment. There are several different types of mandalas that appear in countless cultures across the world, but today we'll be discussing a very specific type of mandala, known as the Lotus Mandala.
Lotus Mandala History
Naturally, a lotus mandala is based on the lotus flower itself. This gorgeous little plant has grown to become a precious symbol in many Eastern cultures, due to its uncanny ability to thrive even in the deepest mud. It may take a bit of time, but each flower will reach the sun eventually. Because of this, the lotus has come to represent purity, enlightenment, rebirth and regeneration. The lotus mandala, naturally, symbolizes many of the same ideologies.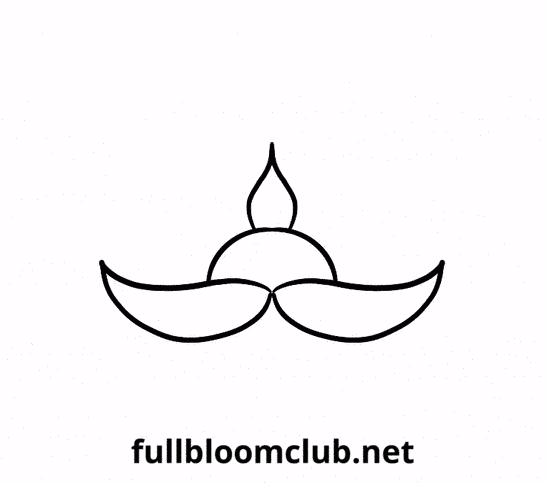 The lotus flower's desire to emerge from the mud and burst into full bloom symbolizes an individual's ability to rise up from the material world and unite their spirit with the energy in the universe. Even after emerging from the mud, the lotus flower still manages to stand out with its beautiful, vibrant coloration. Gautama Buddha used this aspect of the lotus flower to demonstrate to his followers that, even when surrounded by impurity, the soul can never truly be soiled. Followers of the Mahayana branch of Buddhism believe that human souls actually emerge from the blooming lotus before entering the bodies of newborn babies.
The lotus flower takes on a similar meaning in Hinduism as well. In this case, the flower symbolizes the purity of the human soul and its remarkable ability to transcend physical limitations. The Hindus also attribute the lotus flower to several of their deities, especially those that deal with creativity and wealth.
The purest form of lotus mandala…
… has a design that features over 1,000 distinct petals. Unfortunately, this design is not often displayed. Typical mandala designs are already quite complex and attempting to fit that many individual petals into an already difficult design tends to present some apparent challenges.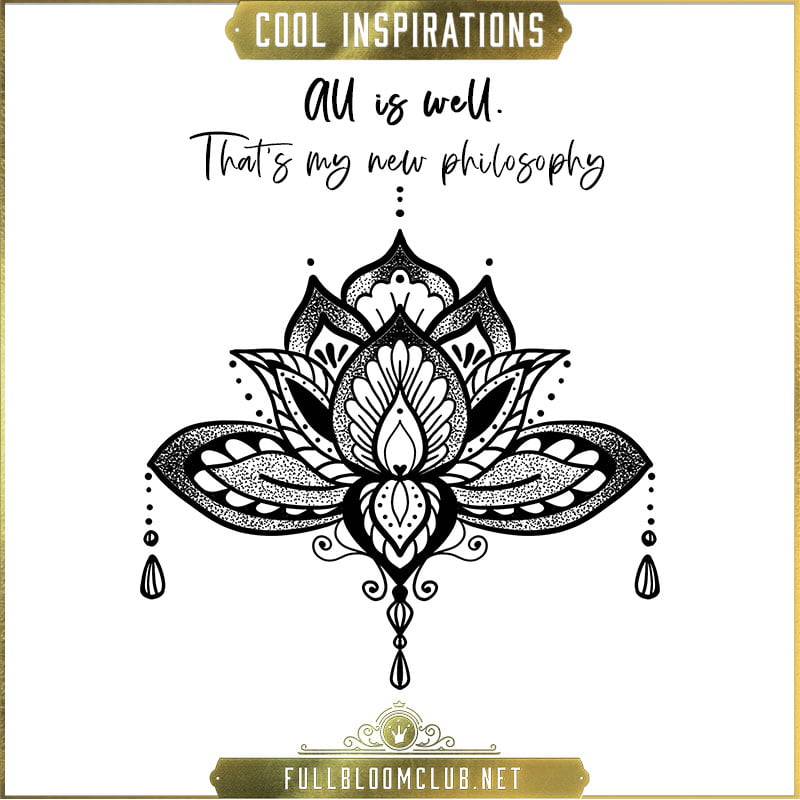 Lotus Mandala Symbolism
Mandalas themselves are extremely multi-faceted when it comes to symbolism. Every single individual shape, color, design and arrangement represents something different. These delicate intricacies are what makes the lotus mandala sacred in so many cultures.
Lotus mandalas have several different uses. Tibetan monks studied the patterns and shapes in all types of mandalas in order to achieve enlightenment. Since the lotus flower itself symbolizes enlightenment, the lotus mandala was essential to their culture. Lotus mandalas are among the most popular types of mandalas, so fans of the design tend to use them to decorate their homes and bedrooms as well. A simple lotus mandala tapestry can enhance any living space and its hypnotic effects can assist with meditation as well.
Flower mandalas in general can mean several different things, and the lotus mandala is no exception. While the lotus itself symbolizes enlightenment and the purity of the soul, the lotus mandala has the potential to adopt symbolism from other flower mandalas as well. Flower mandalas typically represent hope, love, compassion, beauty, growth, connection and passion.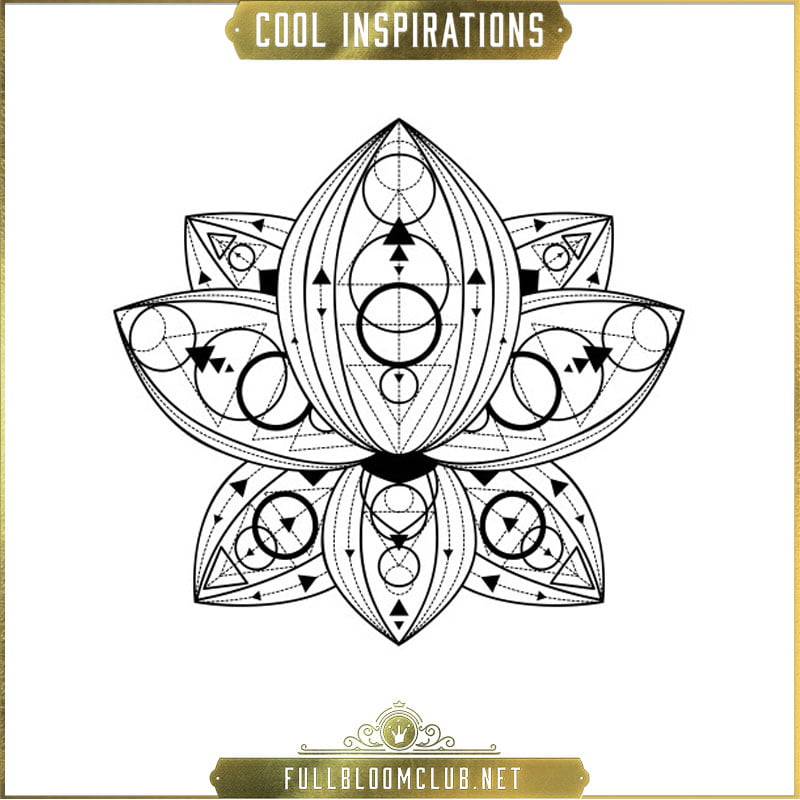 Meaning of Lotus Mandala Colors
As previously mentioned, each individual color in a lotus mandala represents different ideologies and values. Different colors can be combined in order to express various types of ideas and messages. Let's take a quick look at some of the most prolific colors, along with their respective meanings, that can appear in a lotus mandala:
– white: peace and harmony
– purple: spiritual energy and communion
– red: passion, strength and physical energy
– blue: meditation, inner peace and emotional balance
– green: nature and physical health
– orange: self-awareness, creativity and transformation
– black: individuality and mystery
– yellow: happiness, laughter and learning
– pink: intuition and romantic love
Various different cultures designate separate meanings to each color present in a lotus mandala. As such, the list of colors above is not a comprehensive guide to every single symbolic possibility.
Popular Types of Lotus Mandalas
Mandalas themselves are extremely diverse and can vary in design, shape, color and much more. Lotus mandalas are no exception to this rule. While there could potentially be hundreds of different types of lotus mandala, there are only five primary design categories.
Ganesha Yantra Lotus Mandala
Much like the name suggests, this type of lotus mandala typically depicts Lord Ganesha sitting on a lotus flower. It's a Hindu design that carries great relevance in their religion and culture.
Sri Yantra Lotus Mandala
This type of lotus mandala largely represents non-duality. Those who seek non-duality seek to enter a state of oneness. The design of the Sri Yantra lotus mandala itself typically depicts sixteen petals that surround a set of interlocking triangles.
Trident Yantra Lotus Mandala
This is perhaps one of the most aggressive types of lotus mandala designs. The design represents opposing ideals and derives its name from the fact that the mandala typically features Lord Shiva alongside a trident and a lotus flower. The trident serves to represent war and wrath, while the lotus represents peace and harmony. It's a contradictory type of lotus mandala that is often used to symbolize the resolution of differences.
Nava Padma Mandala
This is a sacred type of lotus mandala that is often associated with Parameshwara, the supreme being in Hindu culture. The lotus mandala is a suitable representation for Parameshwara, as the deity rules over creation, preservation and destruction in Hindu culture.
Garbhadhatu Mandala
This type of lotus mandala contains the greatest amount of symbolism. It typically represents the Buddhist Womb Realm, which is where several different deities happen to reside. These deities are often symbolically depicted within this lotus mandala's design as well. It is often regarded as one of the most elegant designs for a lotus mandala.
How to Draw a Simple Lotus Mandala
Many Eastern cultures seek to achieve enlightenment and freedom of the soul, making the lotus flower the perfect symbol for mandala-centered meditations. These beautiful flowers represent the purity of the soul and its ability to transcend physical limitations. It makes for the perfect centerpiece for any and all mandala designs you may wish to incorporate into your lifestyle.
Check out our Complete Mandala Creation Toolkit to learn more about creation incredible mandala design like a PRO!
To learn more about types of mandalas and how they are present in many cultures you can read this post.