"These doodles are the secret ingredient to my holiday cheer – better than Aunt Edna's gingerbread!"
✏️ Discover the Magic of Festive Art: Unleash the Spirit of Christmas through Doodling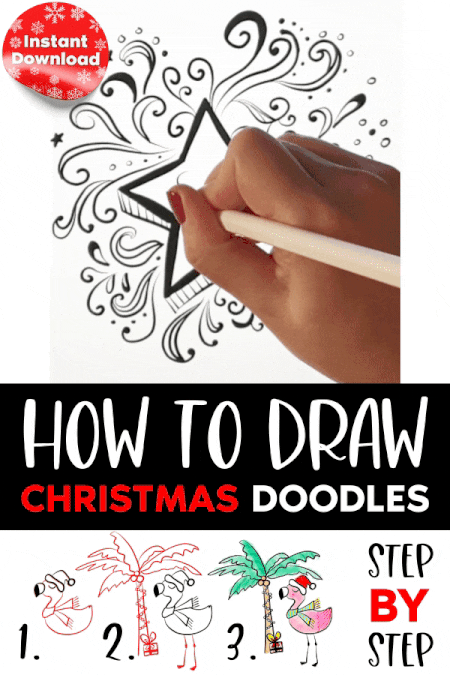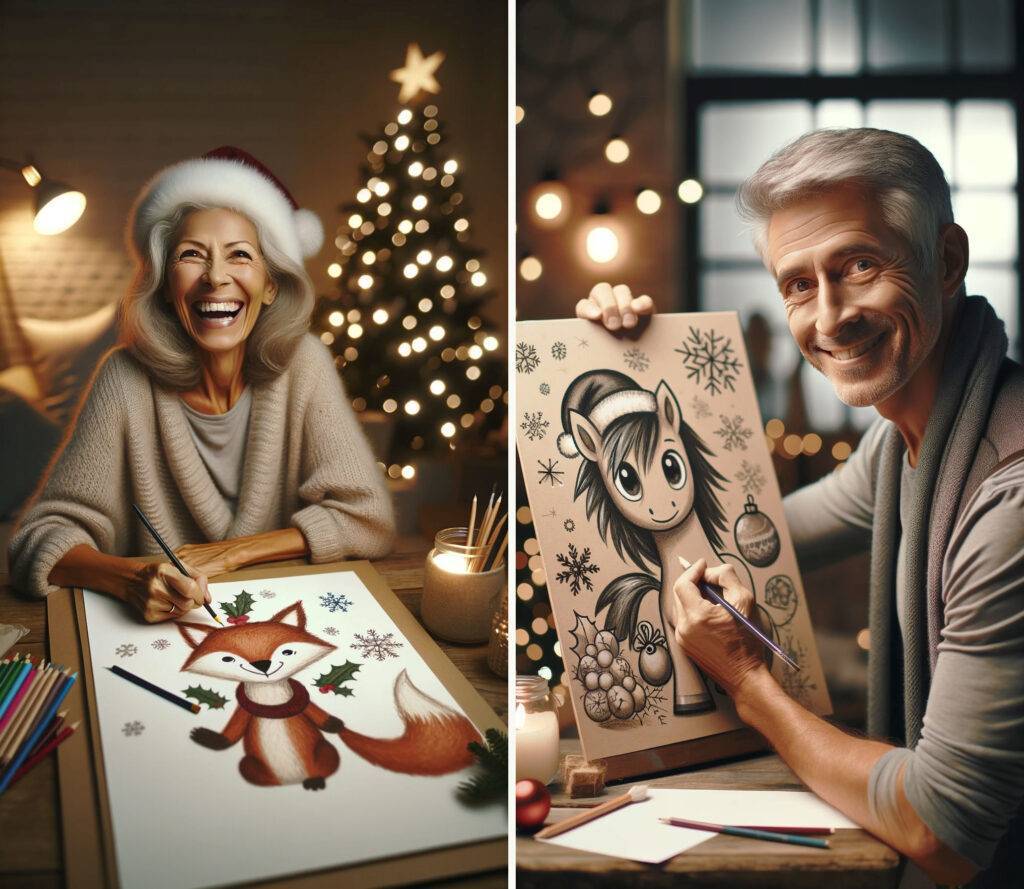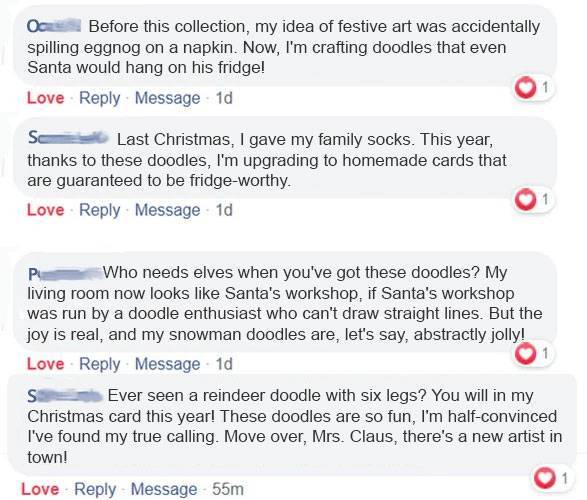 Step into a world where every doodle brings the joy of the holiday season to life! This isn't just any collection; it's your gateway to a festive art extravaganza, unlocking endless possibilities of Christmas creativity.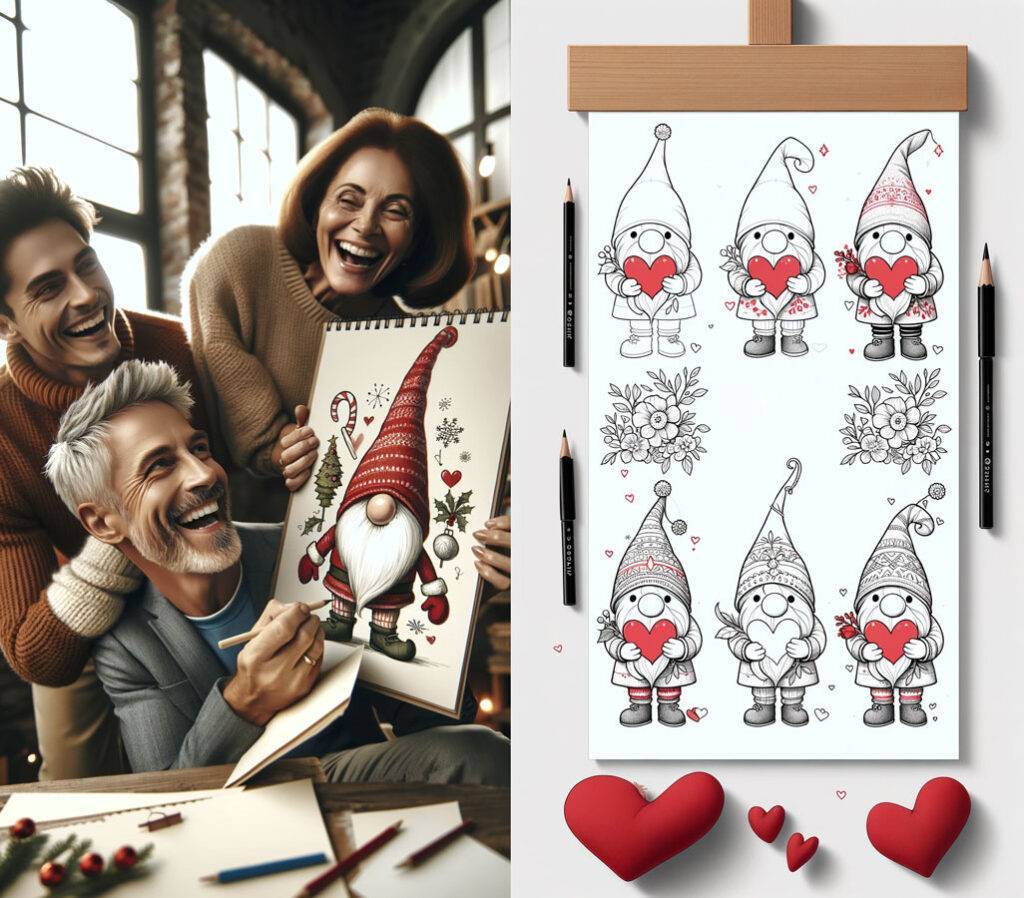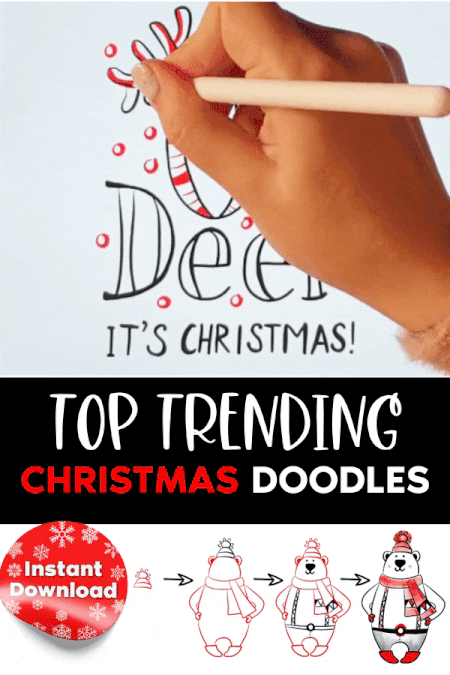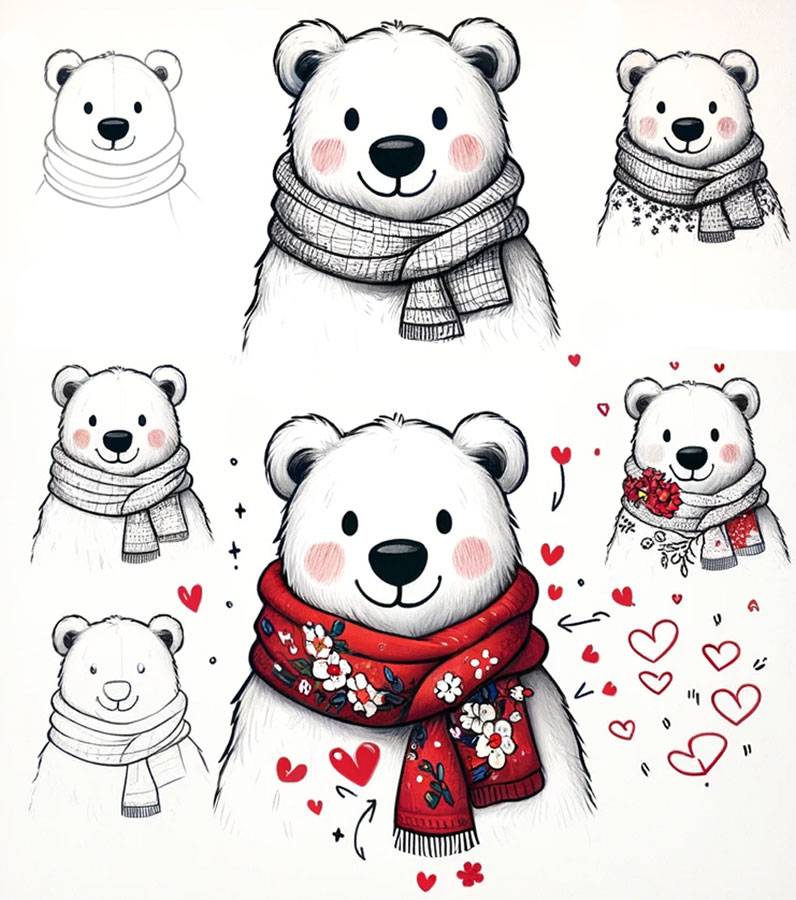 Whether it's a cozy evening by the fire or a relaxing afternoon, this collection has become my go-to for holiday cheer. I'm not just creating doodles; I'm creating memories that will last a lifetime. Thank you for this wonderful journey into the heart of Christmas art!" – Emma
✨ Spark Your Creativity & Craft Enchanting Holiday Art ✨
Discover the charm of effortless creations —serenely simple, delightfully relaxing, and bursting with festive joy
Ultimate Christmas Doodle Collection
🎉 Just In: Unwrap our newest array of Christmas doodle bonuses!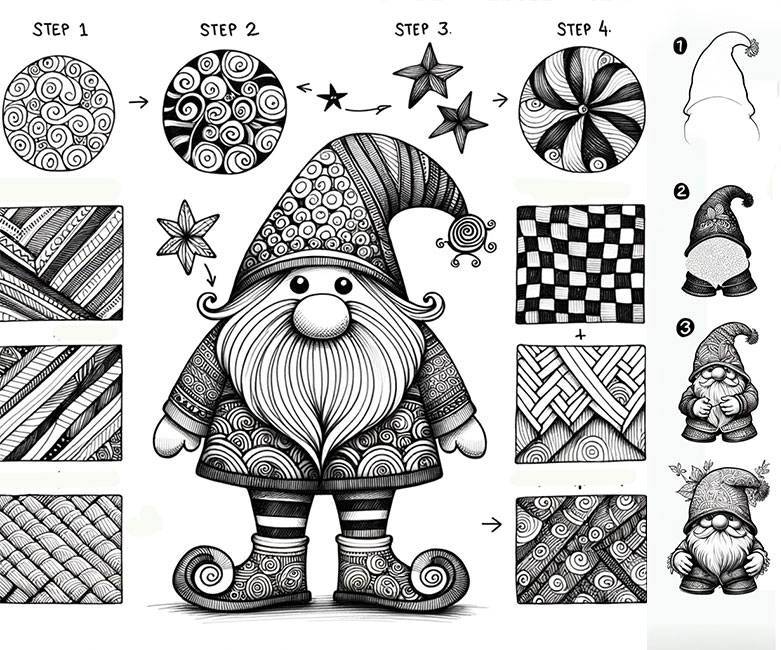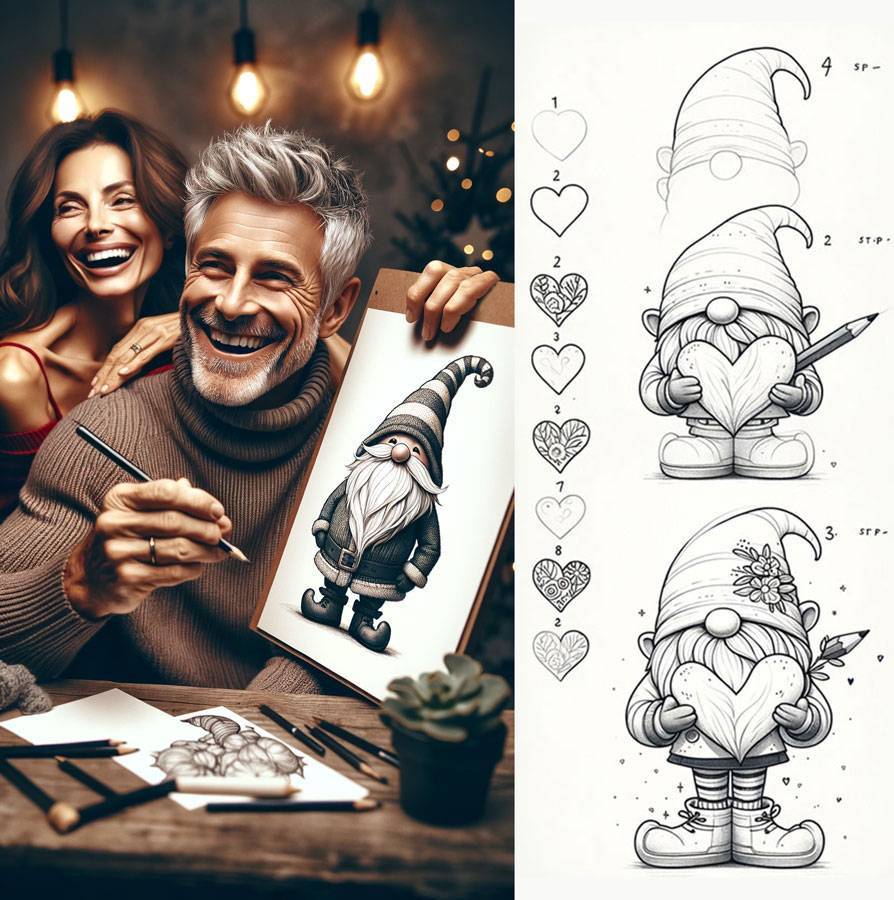 Now included: Magical Christmas Doodle Gnomes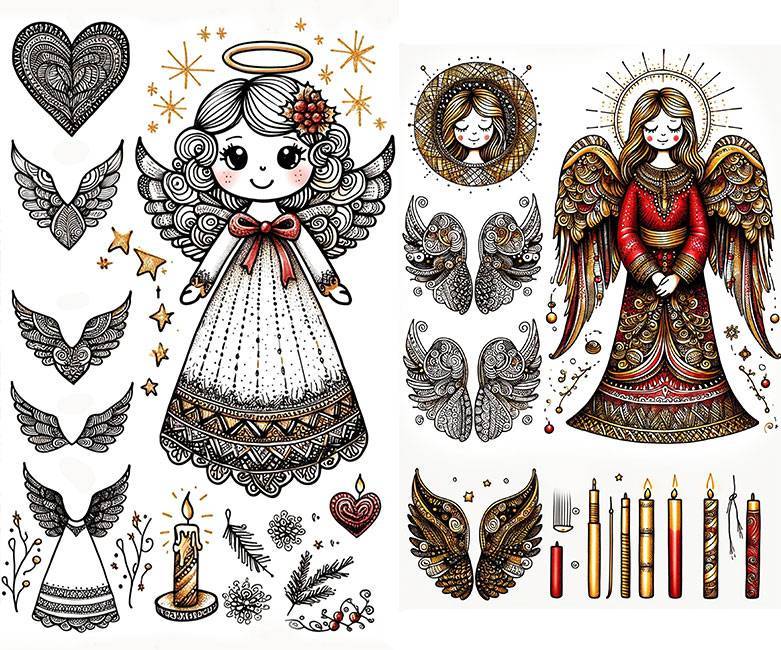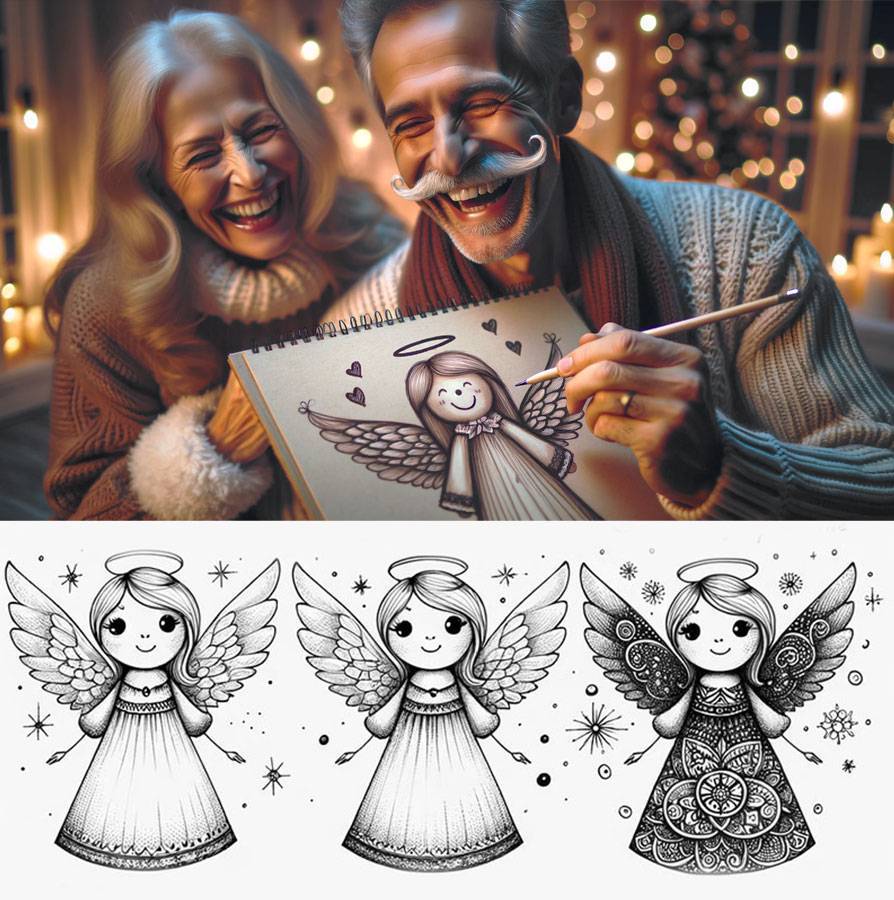 Now included: New Angel Bonuses in Your Festive Doodle Set!

🎅Transform Simple Strokes into Festive Masterpieces🎅
Dive into the World of Christmas Doodling: Where simplicity meets festive cheer, and every line you draw fills your holidays with vibrant joy.
With the Ultimate Christmas Doodle Collection, your journey to holiday artistry is as joyful as it is creative.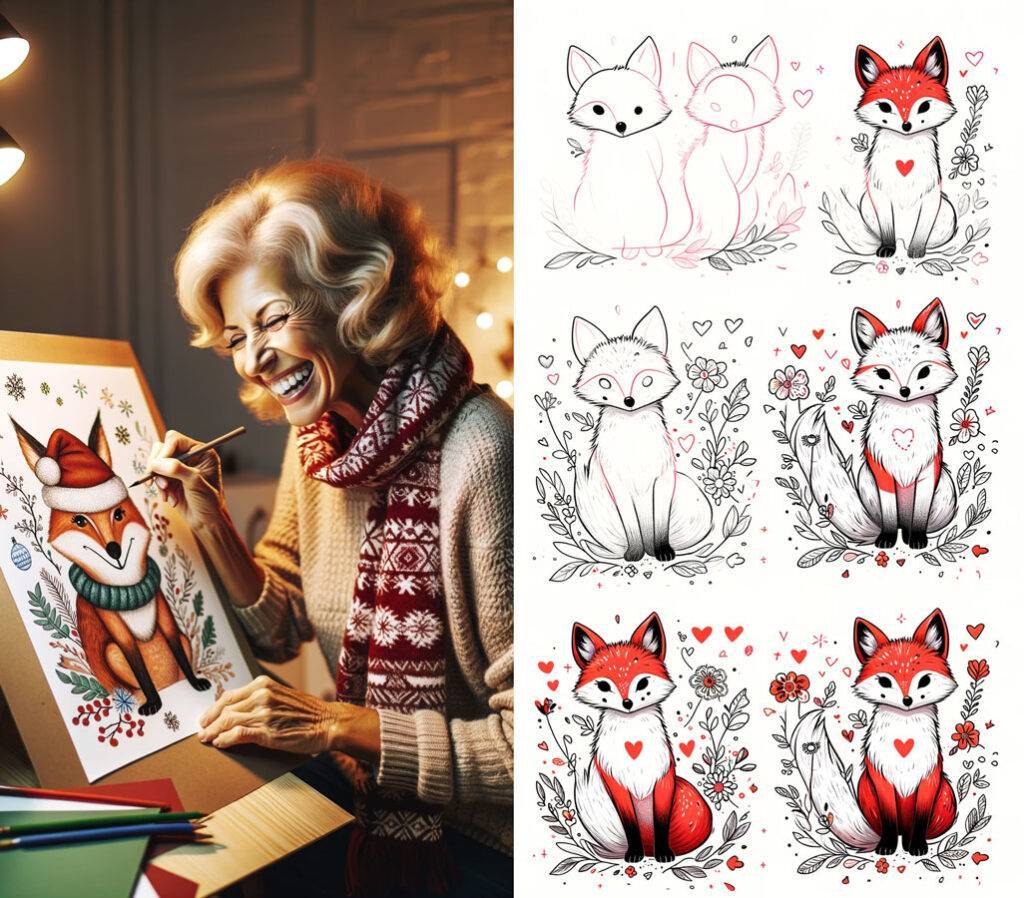 Get this bestselling beloved toolkit at a joyful 40% OFF – risk FREE!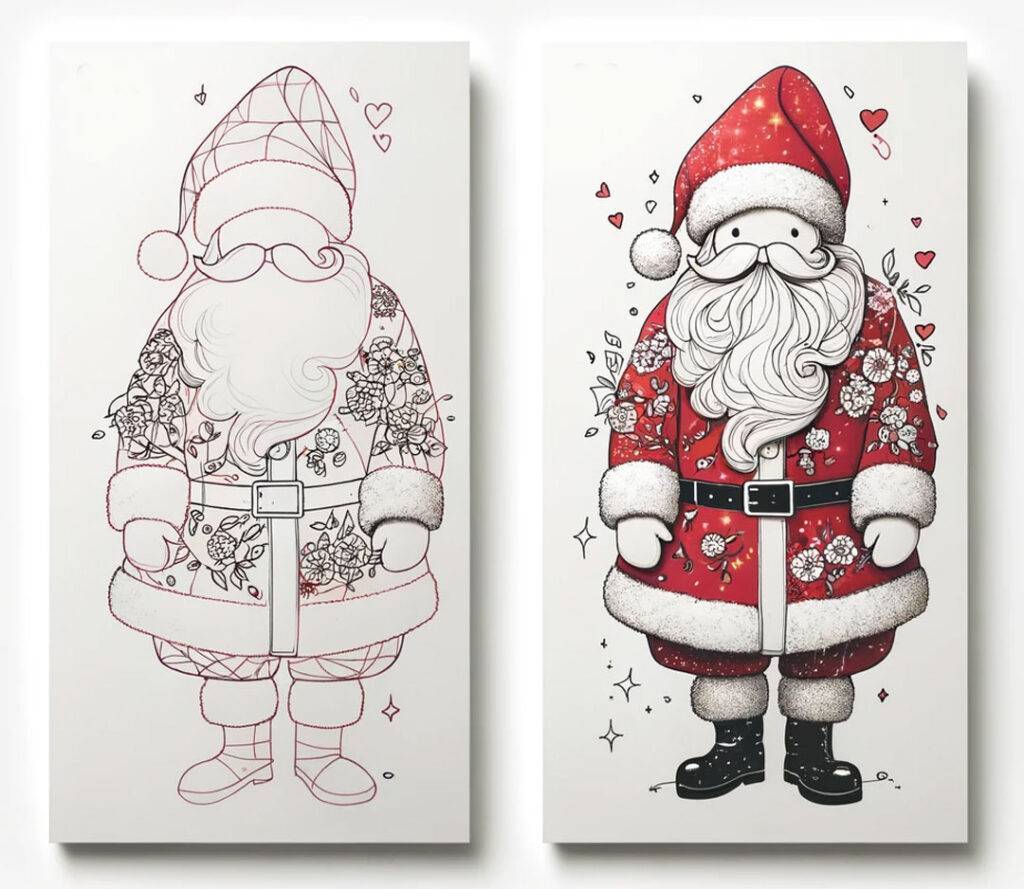 With this collection, artistic expertise isn't just for professionals. It's your personal gateway to a world where simple doodles blossom into extraordinary holiday wonders.
Loved by Thousands: Our customers rate this toolkit as "Magical!"
From 'holiday art novice' to 'Christmas doodle master' – witness the transformation our users are raving about!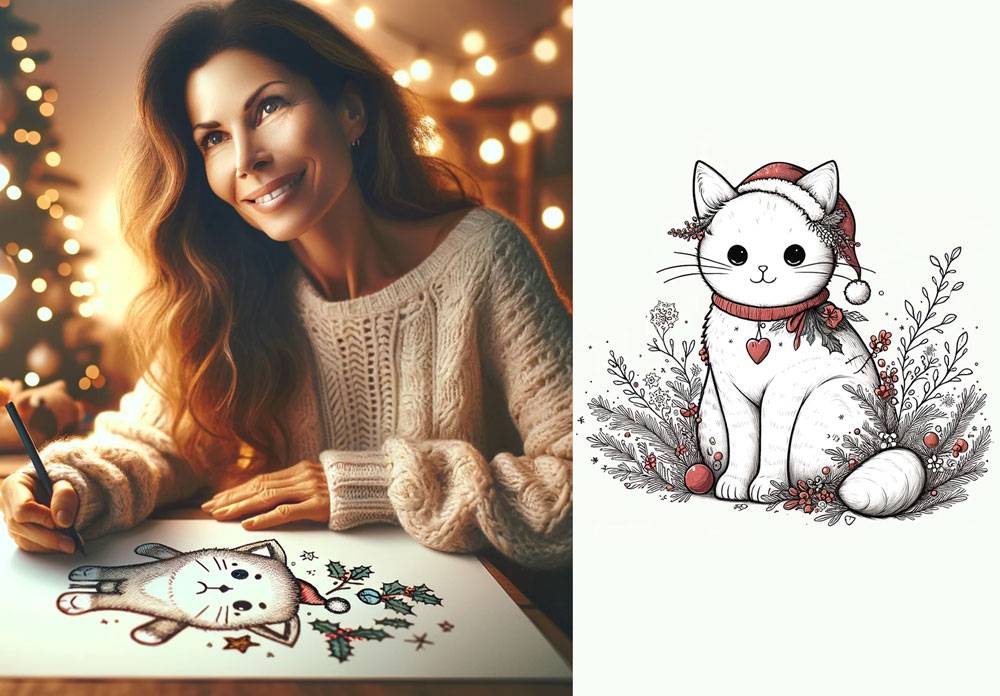 "The best festive fun EVER!
I never thought I could create such charming doodles. Love the results and the festive spirit it brings!"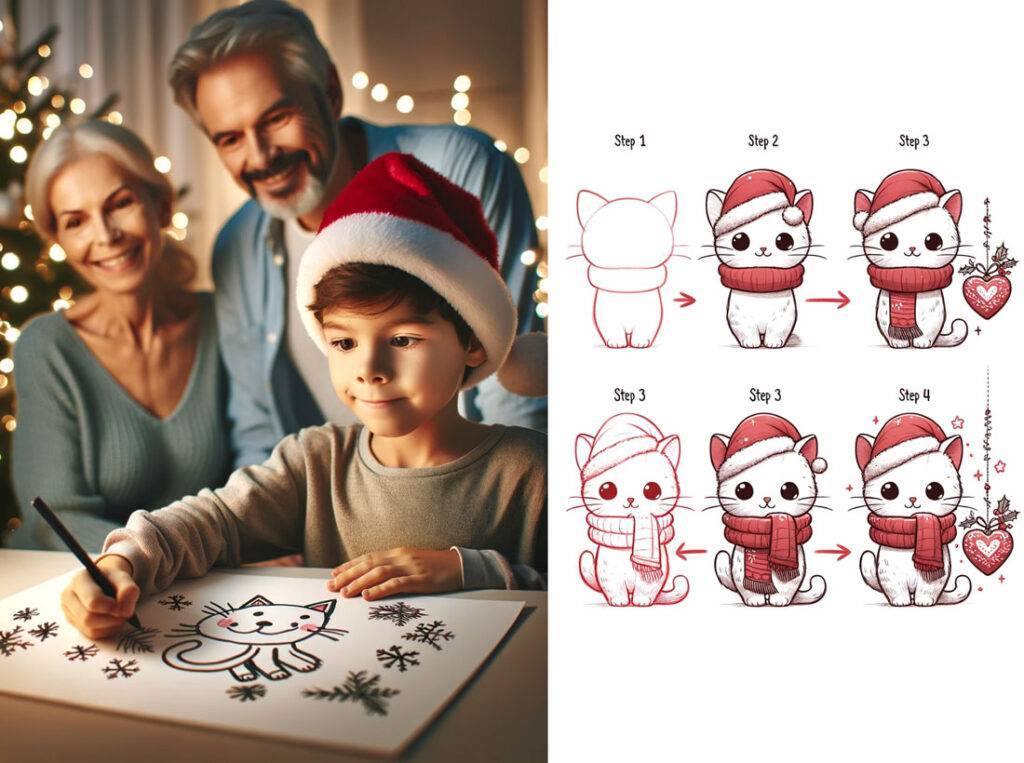 "Unforgettable Family Fun with Every Doodle!
This collection isn't just about creating art; it's about bringing families together. We've spent countless hours doodling and laughing as a family. It's amazing how drawing simple Christmas doodles has become our new holiday tradition. The kids are always excited to see what we'll create next. Absolutely perfect for family bonding!"
Read more reviews HERE.
Your Ultimate Christmas Doodle Collection awaits, promising not just a product, but a pathway to enduring holiday happiness.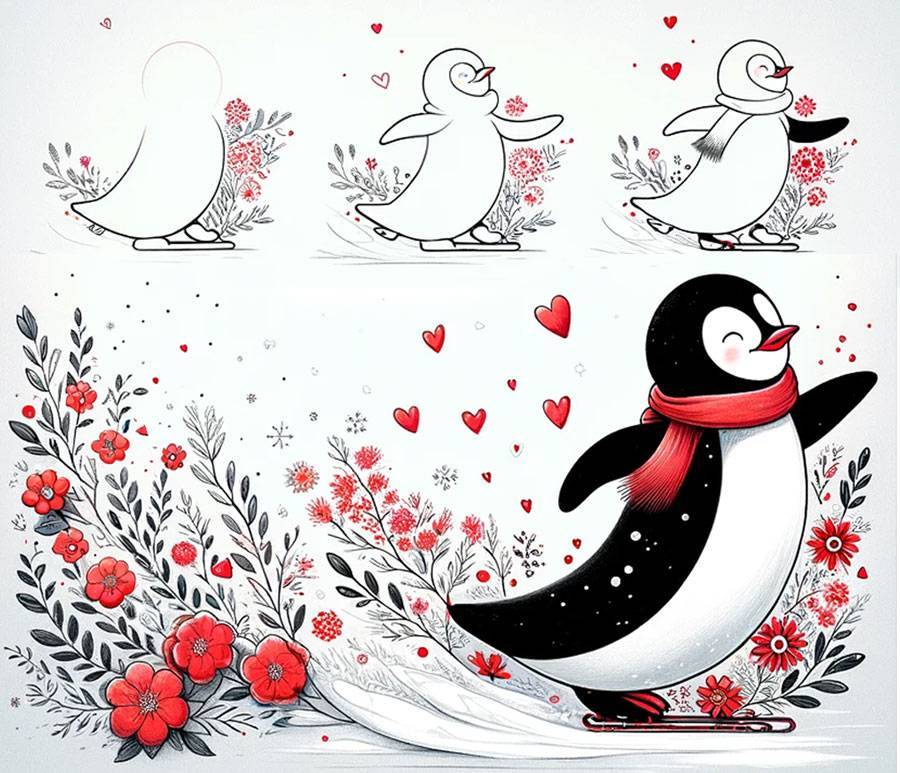 🖌️ Say YES to Christmas Doodles and NO to creative blocks. Whether you're seeking holiday tranquility or the thrill of festive creation, Christmas Doodles are your canvas for both mastery and merriment.
With every Christmas Doodle, you craft more than art—you weave a tapestry of holiday mood, focus, and a mindset brimming with positivity. Watch as tranquility and festive enthusiasm become the very essence of your artwork.
🎁Here is what's included:
Immerse Yourself in the Ultimate Christmas Experience: The All-Encompassing, Exclusive Collection – Now Enhanced with Mega Bonuses & Over 155 Unique Christmas Resources.
1) 50 Trending Christmas Step by Step How To Guides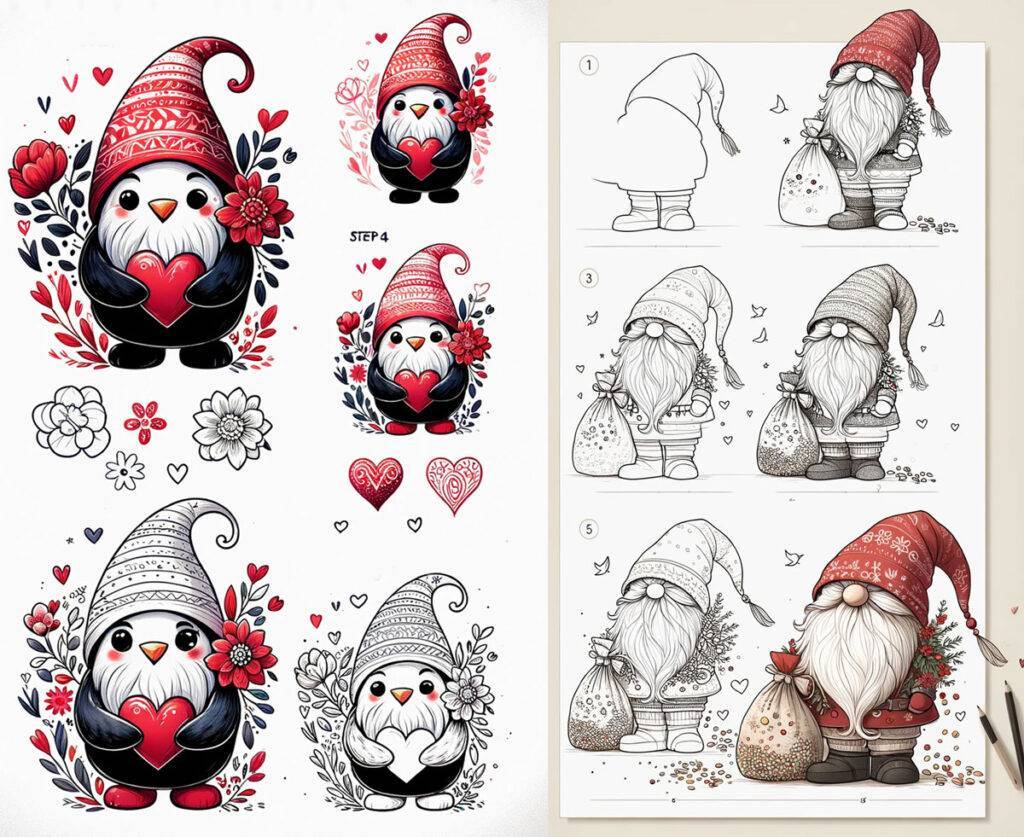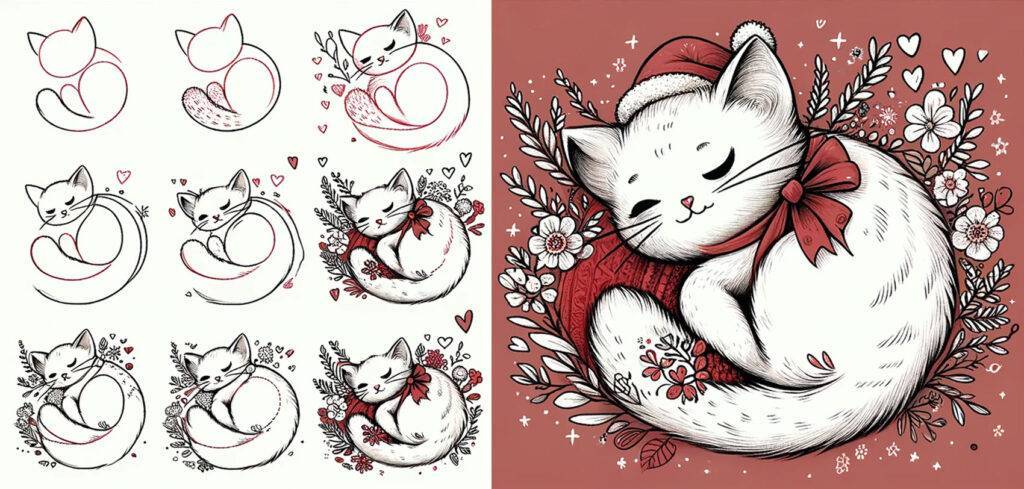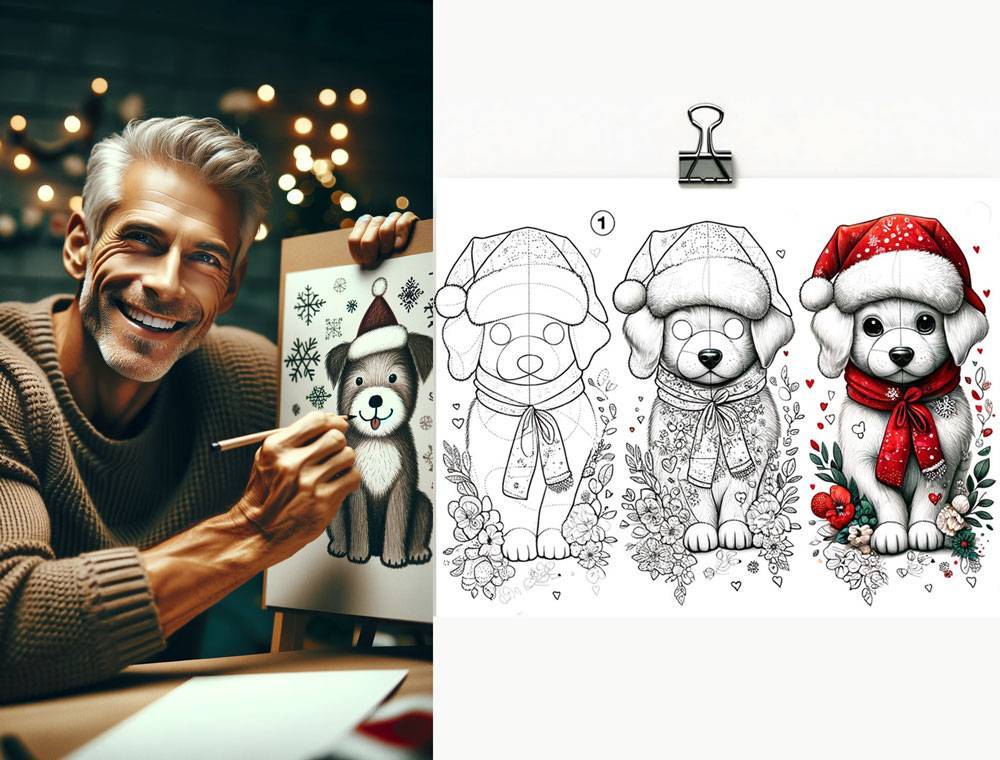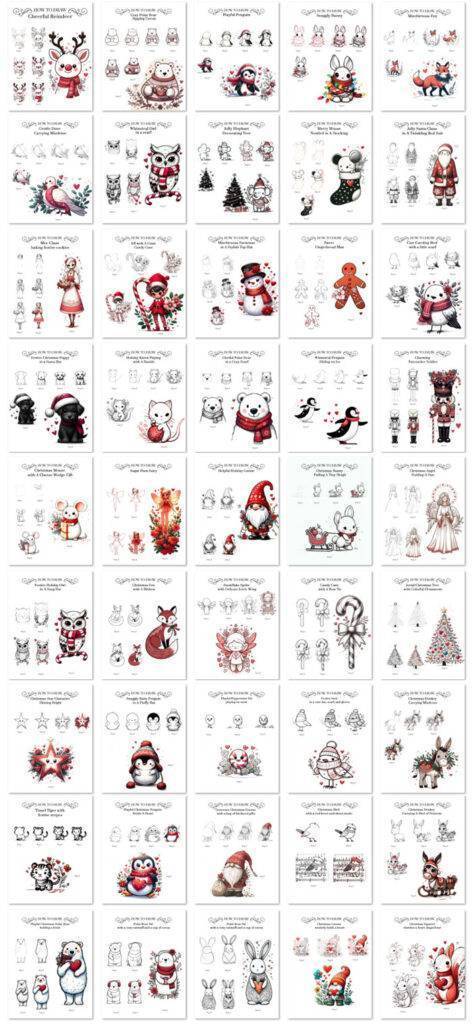 Unwrap a world of enchanting holiday designs with our collection of 50 Trending Christmas Doodle Guides. Each guide is a step into the delightful realm of festive art, blending trendsetting styles with the joy of the season.

2) 10+ Merry & Bright: Easy Christmas Doodle Starters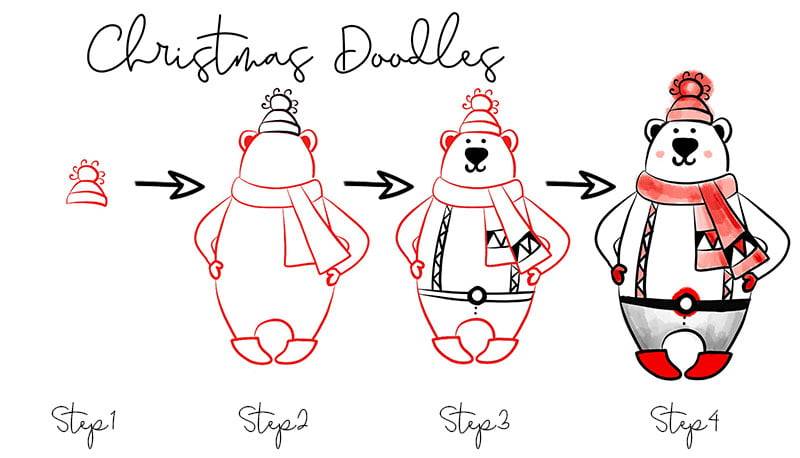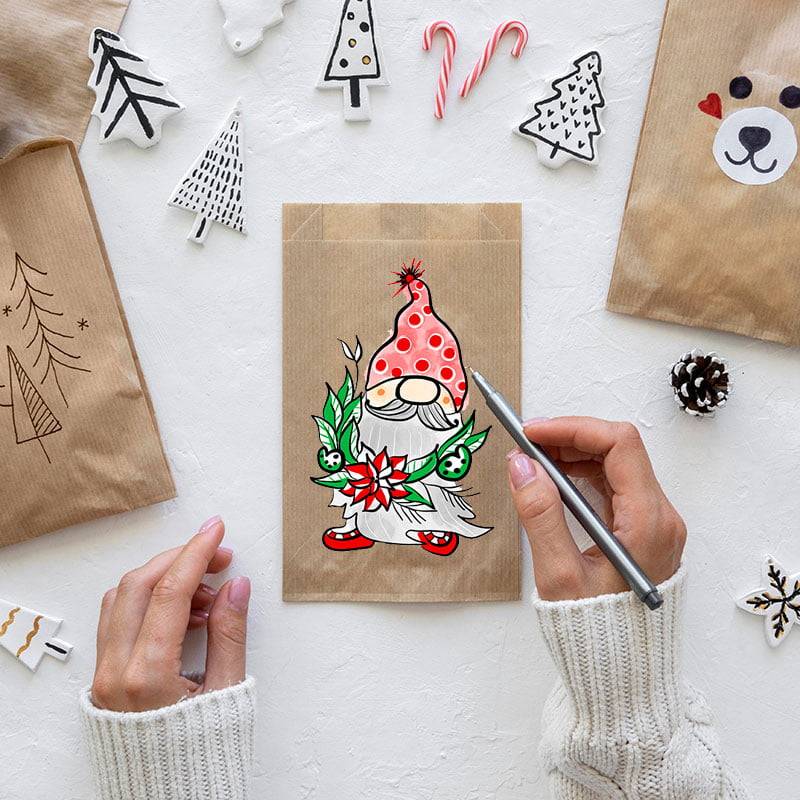 Get this bestselling beloved toolkit at a joyful 40% OFF – risk FREE!

3) 10 Enchanted Wreaths: Festive Postcard Perfection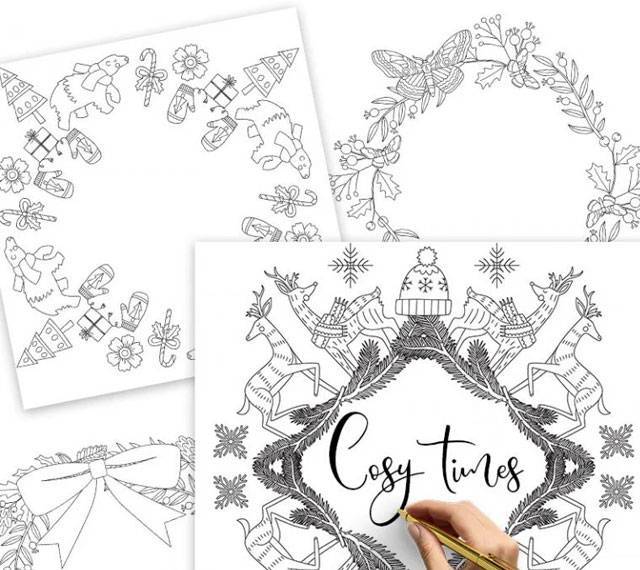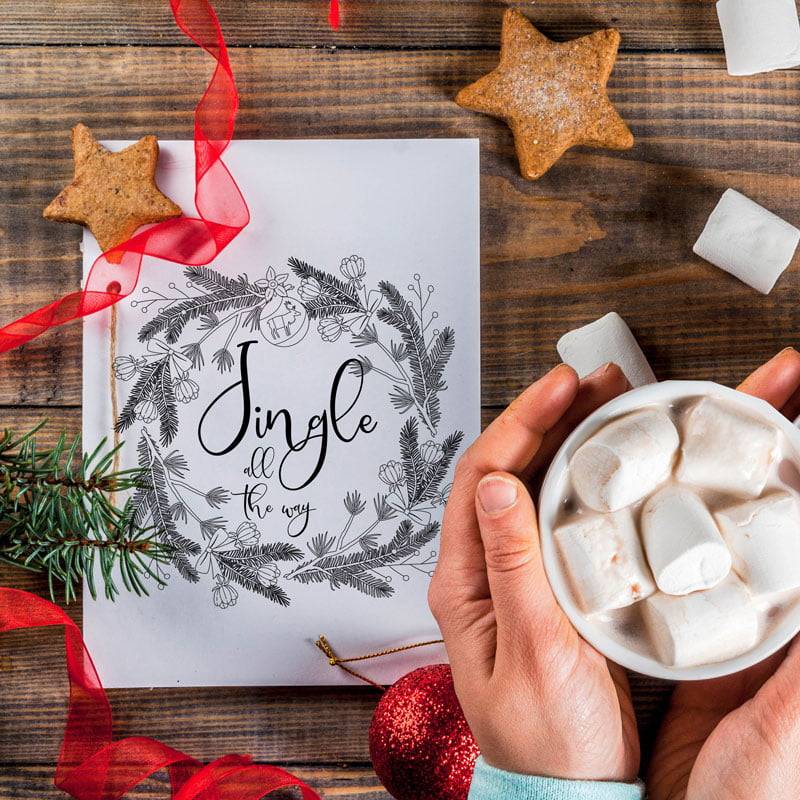 NEW BONUS N1:
Magical Christmas Doodle Gnomes
BONUS N2:
15+ Printable Holiday Word Art
BONUS N3:
Unique Christmas Doodle Frameworks
BONUS N4:
The Ultimate Christmas Idea Bank & Video Tutorials
BONUS N5:
Celestial Surprise: Angelic Additions to Your Christmas Doodle Collection
Seize the Joy: Exclusive Offer
Ultimate Christmas Doodle Collection
40%OFF early bird special

Ultimate Christmas Doodle Collection
Immerse Yourself in the Full Spectrum of Festive Doodling with Our Complete Christmas Collection. Featuring the entire array of our Ultimate Doodle Toolkit, along with exclusive Festive Christmas Bonuses, this collection is your treasure chest of holiday joy and artistic discovery
✔ NO subscription fees, NO expiry date!
✔ Total value of $268 included

Full Bloom Club 100% Happiness Guarantee applies: no questions asked refund policy.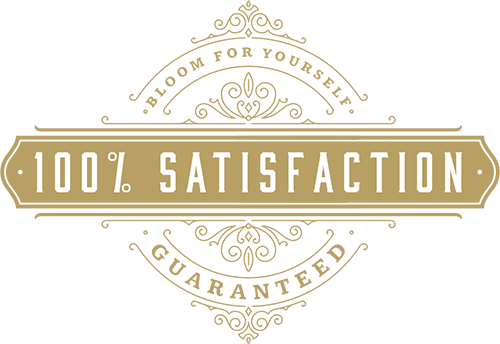 40%OFF early bird special

Christmas Doodle Collection
Discover the Essentials of Festive Doodling with Our Basic Christmas Edition. This edition provides all you need to embark on your journey into the enchanting world of Christmas doodling, focusing purely on the timeless art without special extras.
✔ NO subscription fees, NO expiry date!
✔ Total value of $268 included

Full Bloom Club 100% Happiness Guarantee applies: no questions asked refund policy.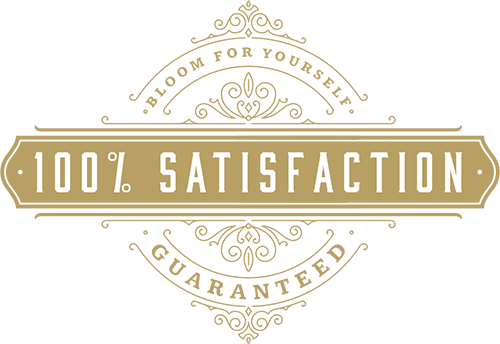 "I've always thought I wasn't artistic, but this collection has changed my perspective. Now, I'm excited to show off the Christmas masterpieces I've created. Can't believe how much fun and satisfaction I'm experiencing!"
"I never knew my pencils could dance until I tried the Christmas Doodle Collection! Each worksheet turned my sketchbook into a winter wonderland. It's like Santa himself delivered a dose of creativity right to my doorstep."
"Christmas Came Early for My Artistic Soul!
Unwrapping each 'How-To' worksheet felt like opening a present on Christmas morning! The joy of transforming simple lines into festive masterpieces has rekindled my love for art. It's not just a collection; it's a celebration of holiday cheer and creativity!"
"Our family nights have turned into doodle parties thanks to the Christmas Doodle Collection! Seeing my kids' faces light up as they create their own holiday art has been the highlight of our season. These doodles have added an extra sparkle to our holiday traditions."
"The Christmas Doodle Collection has been a heartwarming journey back to the joys of the holiday season. Each worksheet is a new adventure, filled with nostalgia and the magic of Christmas. It's been the perfect way to relax and relive cherished holiday memories."
"I used to say I couldn't draw a straight line, but now I'm creating holiday masterpieces! The easy guides have made each drawing session a delightful discovery. I'm not just doodling; I'm spreading Christmas joy with every stroke."
Why
Choose
the
Ultimate
Christmas
Doodle
Collection?
Unlock the Full Spectrum of Festive Creativity
With over 155+ unique resources, our Christmas Doodle Collection stands unrivaled in its variety and exclusivity. Immerse yourself in a world where holiday creativity knows no bounds, featuring everything from whimsical Christmas characters to serene winter landscapes at your fingertips.
Designed for Festive Success
Whether you're a seasoned artist or embarking on your artistic journey for the first time, our step-by-step guides and easy-to-follow videos ensure a smooth path to Christmas Doodle mastery.
Embrace the Joy of Holiday Art
Each Christmas Doodle you create is a celebration of the holiday spirit and a step towards seasonal tranquility.
Celebrated by Enthusiasts
Over 28,567 happy customers have embraced their festive artistic side with us. Their stories of joy and accomplishment are the best testament to the enchanting appeal of our collection.
Risk-Free Festive Creativity
Your venture into holiday art is safeguarded by our 100% happiness guarantee. Explore and expand your festive artistic skills with complete peace of mind.
Distinctive and Joyfully Diverse
Our collection is more than just a set of drawings; it's a unique fusion of art and festive innovation. It features special bonuses blending tradition with creativity in new and exciting ways.
Ready to Elevate Your Holiday Spirit?
Don't let this festive opportunity pass you by. Claim your Christmas Doodle Collection now and embark on a journey that promises endless creativity, joy, and holiday fulfillment.
Get this bestselling beloved toolkit at a joyful 40% OFF – risk FREE!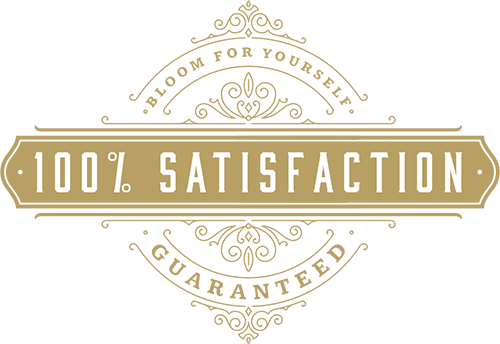 We offer 100% Happiness* guarantee.
Feeling creative but not quite sure yet
if our digital products are the right fit for you? No problem! With our 100% happiness* guarantee, you can try out our products with confidence, knowing that if you're not completely satisfied, you can get a full refund. So why wait? Let your inner artist shine and take the plunge into creative bliss with our top-quality products!"