If cute little animals give you an aww feeling… Let's have a quick test!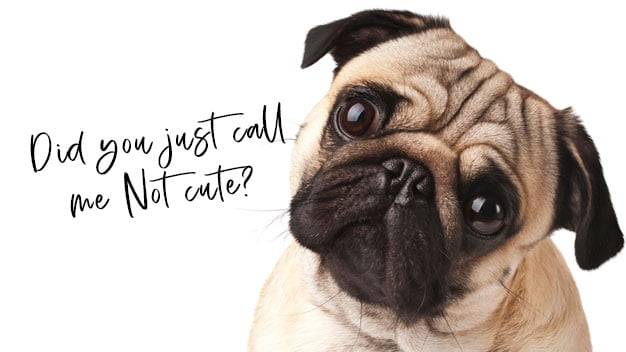 then you are a lover of cute things! In Japanese the word given to cute thing is Kawaii.
The power of Kawaii can never be underrated for it has proven over the years to work wonders on our moods and attitudes.
Here are 12 reasons why Kawaii things are good for you
1. Kawaii things give us happy feelings
This is because they are interesting to look at and are simply admirable for now apparent reason. This can result to a happy feeling which in turn reduces anxiety and stress levels hence it is good for your health.
2. They brighten up your day making it better
An example is having a Kawaii cute cat sticker on your favorite office coffee cup this can really help in brightening up your day. Let's have another test in here.
3. Cute designs bring you positivity
This can only be understood by experimenting with it out. Try and give a friend or stranger a cute sticker and see how it turns out.
4. They offer relaxation after a long day
Kawaii things really speak to you and make you happy even though you had a hectic day at work. coming home and sticking that cutie to your planner would help you relax, unwind & smile!
5. Kawaii things  are lovable!
Have you ever gifted your friend a gift with a Kawaii animal sticker on it? The first thing they most likely say is its cute this means that they are lovable and adorable by a good gesture when stuck on gifts. Extra touch of cuteness is always welcome! Next time you get one, notice it and acknowledge to understand the true power of cuteness goodness!
6. They are motivating just like a good quote in the morning,
Kawaii things help in motivating someone to do a task instead of procrastinating a task. A good example is having sticky animal notes by having them stuck on your fridge or laptop can help in motivating you to finish up a task.
Here is another idea of staying confident in the eye of pressure – panda stickers! These you can download for free in our post here.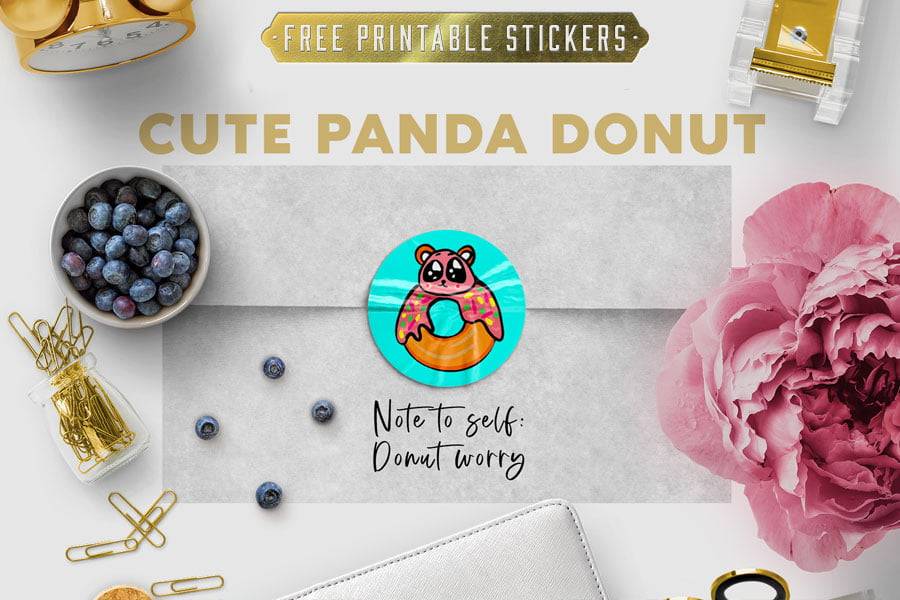 7. They boost one's baby schema
This is a scientific way of expressing an aww feeling one gets after seeing a cute thing that brings out our inner caring and gentle nature.
8. Cute stickers help in identification of personal things and style
Having a cute sticker on shared items can make yours stand out from the rest because of its uniqueness. Btw, if you want to really stand out you can use our unique collection of cute stickers in this MEGA Bundle!

9. They help you be empathetic
Seeing a cute picture be it of an animal or a cute thing brings out good feelings that help us to be empathetic. As a well-known example for all cat lovers and many many of us – a little kitten picture… can makes us cry sometimes… and laugh too!
10. They bring out your inner child
Kawaii things make you have childlike tendencies which are good because life is not all about being serious and uptight all the time. Seeing Kawaii things help you to loosen up a little and not be so serious so that you don't even smile to yourself in the mirror.
11. Having a cute sticker on your plate encourages healthy eating choices!

How about this banarwhal? Is it appealing and stimulating enough to awaken your extra senses towards bananas?!

12. Kawaii Designs are amazing for decorating ANYTHING!

Having a cute sticker on your fridge or in your room can make them sparkle with magic, liveliness and JOY! Don't believe? You can start with these FREE Funky Food Cuties and see for yourself if they make your next pizza even tastier… I know, I know, pizza is perfect just as it is, but.. have you seen the cutest version of it yet? If not, check it now!