These super cute and SOOO healthy vegan stickers are guaranteed to put a smile on your face and appreciate even more the goodness veggies bring to our lives and the positive effect of going Vegan and being a Vegan!
This is the process of creation them from scratch! In case you fancy drawing your own version or may be elaborating on how cauliflower sticker can look like!
You can download the zip files by clicking the button at the end of the post.
Please pin if you like it and think it is cute! Thank you 🙂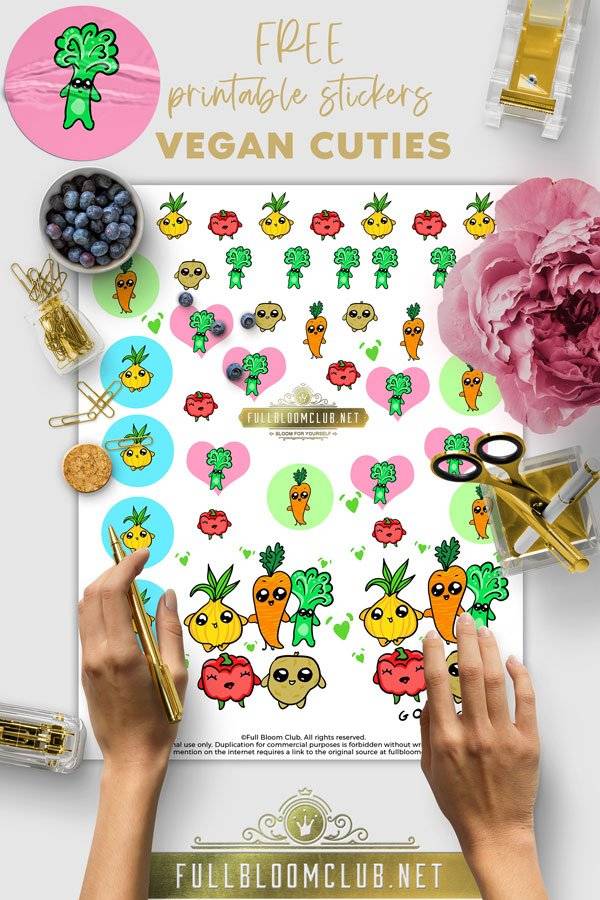 Download the printables by clicking the button below. Simply extract the files to your computer, print, stick & enjoy!
Don't forget to check out our other collection of Kawaii cute art. Ranging from wall art to svg files for your next cute cup they are very likely to bring you joy & smiles all day every day!