Do you sometimes (or oftentimes?!) get that instant craving for something yummy like… a pizza! And then pizza night comes to mind and becomes simply irresistible… a spontaneous plan to follow… Or a cheeky ice cream… or may be a burger?!
Even thinking about it and bringing it to mind feels tasty 🙂
Well, that is the theme for these cuties – junk (but so yummy!) food that delivers a lot of happiness sometimes. No need to be junk even, homemade pizzas can be super healthy and the whole process of cooking can be nice and relaxing too.
So next time you are about to embark on yummy adventure use these super cure kawaii food stickers for your planner or journal so it feels twice as nice and extra cute too!
Including the how I draw these cuties too that might be inspirational for your own food characters. Hope you enjoy!
You can download the zip files by clicking the button at the end of the post. I have included the black and white version too that you can fill in with your own colors and flavors!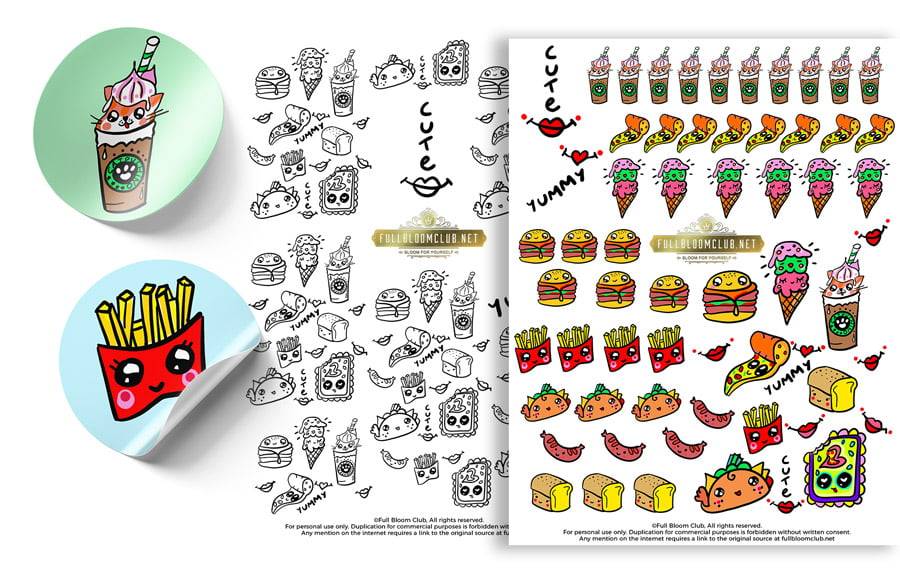 Please pin if you like it and think it is cute! Thank you 🙂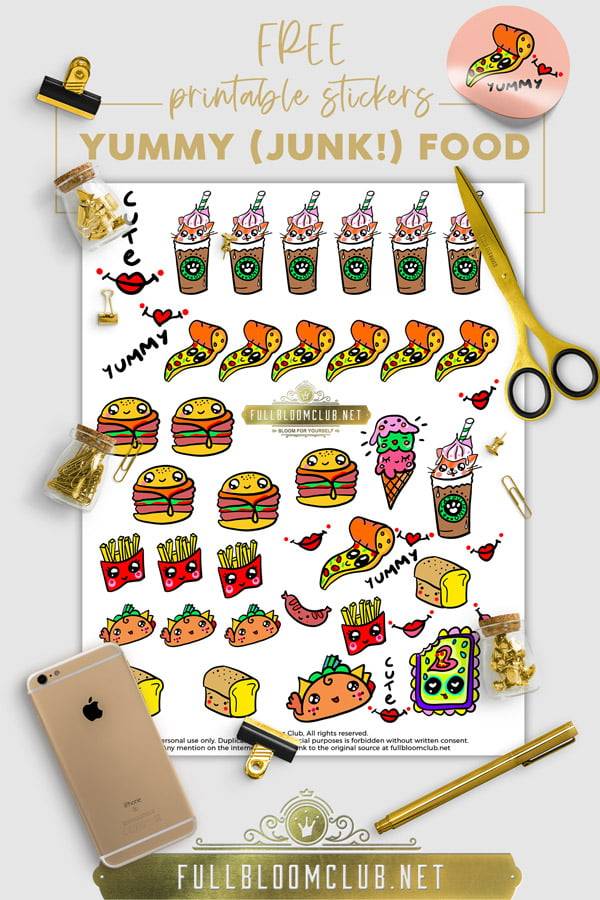 Download the printables by clicking the button below. Simply extract the files to your computer, print, stick & enjoy!
Don't forget to check out our other collection of Kawaii cute art. Ranging from wall art to svg files for your next cute cup they are very likely to bring you joy & smiles all day every day!