Did you know, that avocado is actually a fruit… Also that there's a secret trick to ripening them up quick (place it in a paper bag or bowl next to an apple or banana)… And that most avocados come from Mexico…
So many inspirational facts about this magical fruit inspired this article.
In this video I am going to show you how NOT to cook Avocado and baked eggs – do it better!!!The most trending and delicious recipe of Pinterest and Instagram:
Here is what you will need:
1 avocado
2 eggs
salt, to taste
pepper, to taste
1/4 cup bacon bits (55 g) (optional!)
1 cherry tomato, quartered
1 sprig fresh basil, chopped
1 shredded cheddar cheese
2 tablespoons fresh chives, chopped
You can download this recipe card at the end of the post 🙂

Preparation
Preheat oven to 400°F (200°C).
Cut the avocados in half and remove the pit with a single (or double) ninja move!.
Scoop out more flesh from avocado to have some more space for egg that goes inside!
Crack one egg exactly into each hole and season with pepper and salt. You can use chili flakes too! They are awesome for all spicy lovers 🌶️ 🙂
Top with your choice of toppings – from grated cheese to bacon – and bake the composition for 15 minutes.
Sprinkle with magic, ie fresh herbs, as desired in this case.
Enjoy greatly!
Here are the nutrition facts (for reference only)
Wanna add some fun to the cooking process? You can download the recipe and stickers zip files by clicking the button at the end of the post.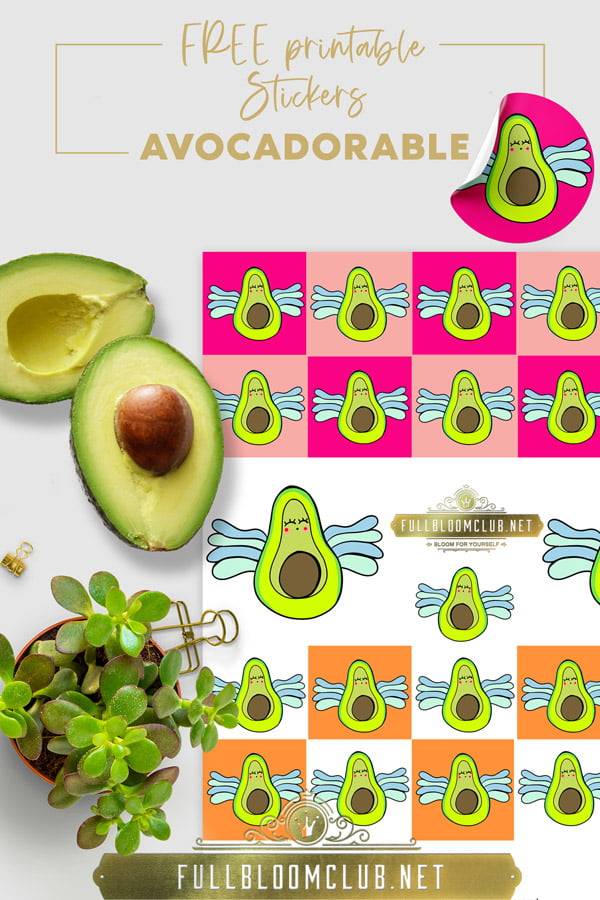 Hope you enjoyed this! If yes, please check out more fun recipes & other inspirations! Ranging from wall art to svg files for your next cute mug they are very likely to bring you joy & smiles all day every day!
Notes: I cannot guarantee the accuracy of the nutritional information for any recipes on this site. Images: iggib00 © 123RF.com